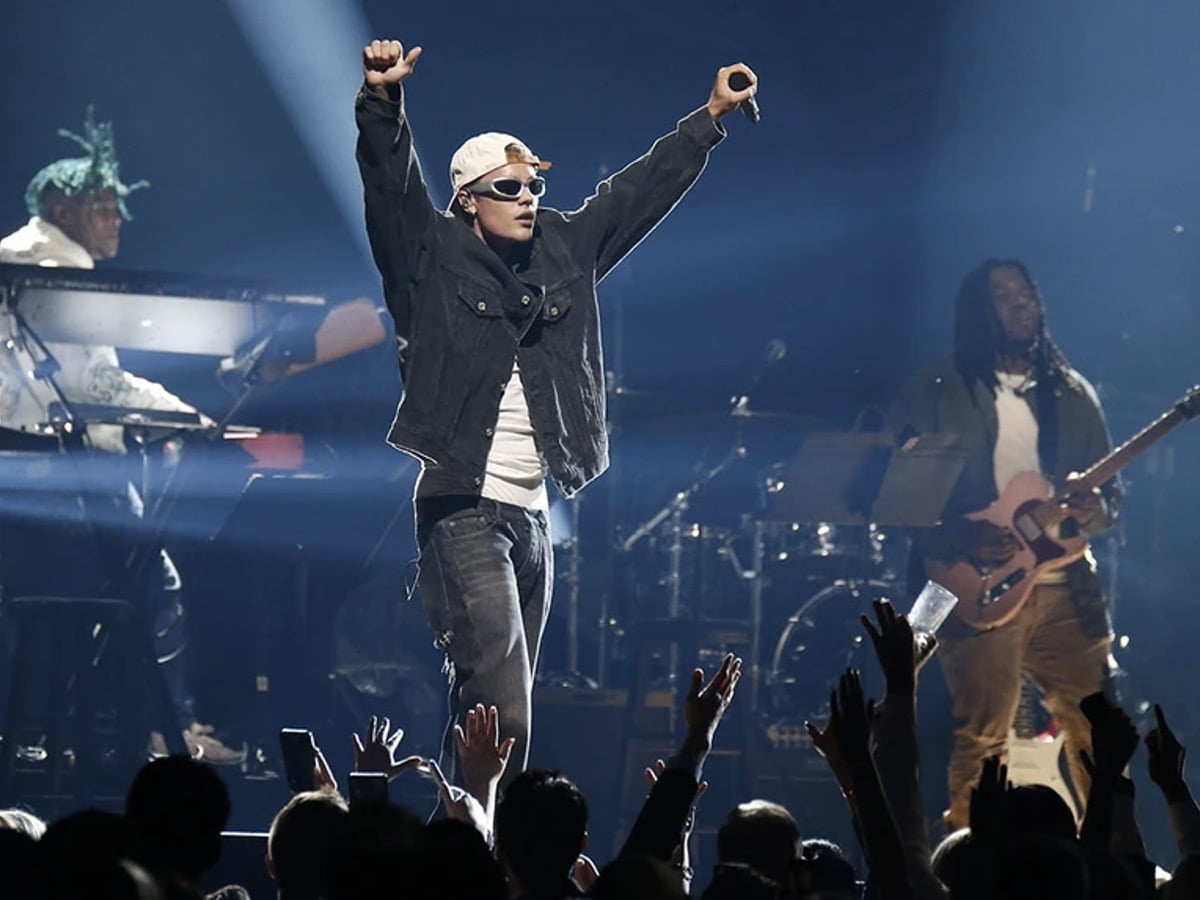 Before Justin Bieber's concert in Saudi Arabia took place this weekend, you must have read many reports about the reaction of this singer's supporters and some concerned groups. 
According to entertainment news source TMZ, eye-catching billboards started appearing last month on trucks in Downtown Los Angeles. These advertisements were used to petition the Canadian artist to reconsider his decision to perform in Saudi Arabia. 
One of the billboards exhibiting disfavor over Justin Bieber's concert in Saudi Arabia read "Bieber, Your Saudi Boss Murders Journalists. Do the right thing, cancel."
Another advertisement that appeared weeks before Justin Bieber's concert in Saudi Arabia asked, "Why is Bieber singing for a Saudi dictator who executes gay men?" Besides these billboards begging the 27-year-old Ontario native to reconsider, Hatice Cengiz wrote to him.
If you are curious, Ms. Cengiz is the widowed fiancée of the late Washington Post reporter Jamal Khashoggi who was a Saudi Arabian journalist murdered. In her message to the "One Time" singer, she said that his message would be loud and clear if he refused to be a pawn of MBS.
If you wonder who "MBS" is, Ms. Cengiz was referring to Saudi Arabian Crown Prince Mohammed bin Salman who is seen as a threat by many human rights advocates. The late Mr. Khashoggi's former partner also informed Justin Bieber to affirm that he does not perform for dictators and that he selects freedom and justice over money.
Nevertheless, the messages of these groups that did not favor Justin Bieber's concert in Saudi Arabia from pushing through appeared to have fallen on deaf ears. The "Love Yourself" singer still pushed through with his performance.
Now Justin Bieber is in the hot seat as he performed on stage at the Jeddah Corniche Circuit last Sunday, December 5. He sang some of his hit tracks for the F1 Grand Prix's audiences, including "Hold On," "Deserve You," and "Somebody," among other titles.
You will also learn that Justin Bieber's concert in Saudi Arabia featured other famous artists. Among them are A$AP Rocky and DJs Tiesto and David Guetta.
Hailey Bieber was also present during Justin Bieber's concert in Saudi Arabia. The singer's wife was wearing a hat and a mask, laying low while watching her spouse's performance on stage.