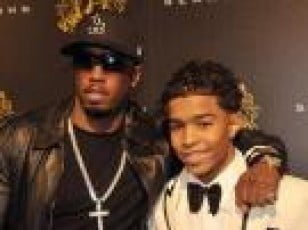 Nightline aired footage of the VH1 show My Super Sweet 16, celebrating Diddy's son Justin. That episode made the news when it aired in February because Diddy gave Justin a Maybach car worth more than $360,000. Bashir asked Diddy what many people wanted to know — "Do you think it was appropriate to buy your 16-year-old son a Maybach car worth almost $400,000?"
Diddy seemed put off by the question, replying that he can give his kids whatever he wanted. But as Bashir continued to press the issue, Diddy grew increasingly annoyed.
When Bashir asked if giving such a lavish gift imposed a "sensible lesson," Diddy said, "I feel the way I raise my children, you know, I don't have to explain to you or anybody else because nobody knows the way I raise my children."
A persistent Bashir tried an additional time to get Diddy to admit that the gesture was excessive, but Diddy stood his ground.
"It wasn't even about a lesson," he said with attitude. "It's what I wanted to do. I can do whatever I want to do with my children. And you can't question me about it. Nobody can question me about what I do with my children."