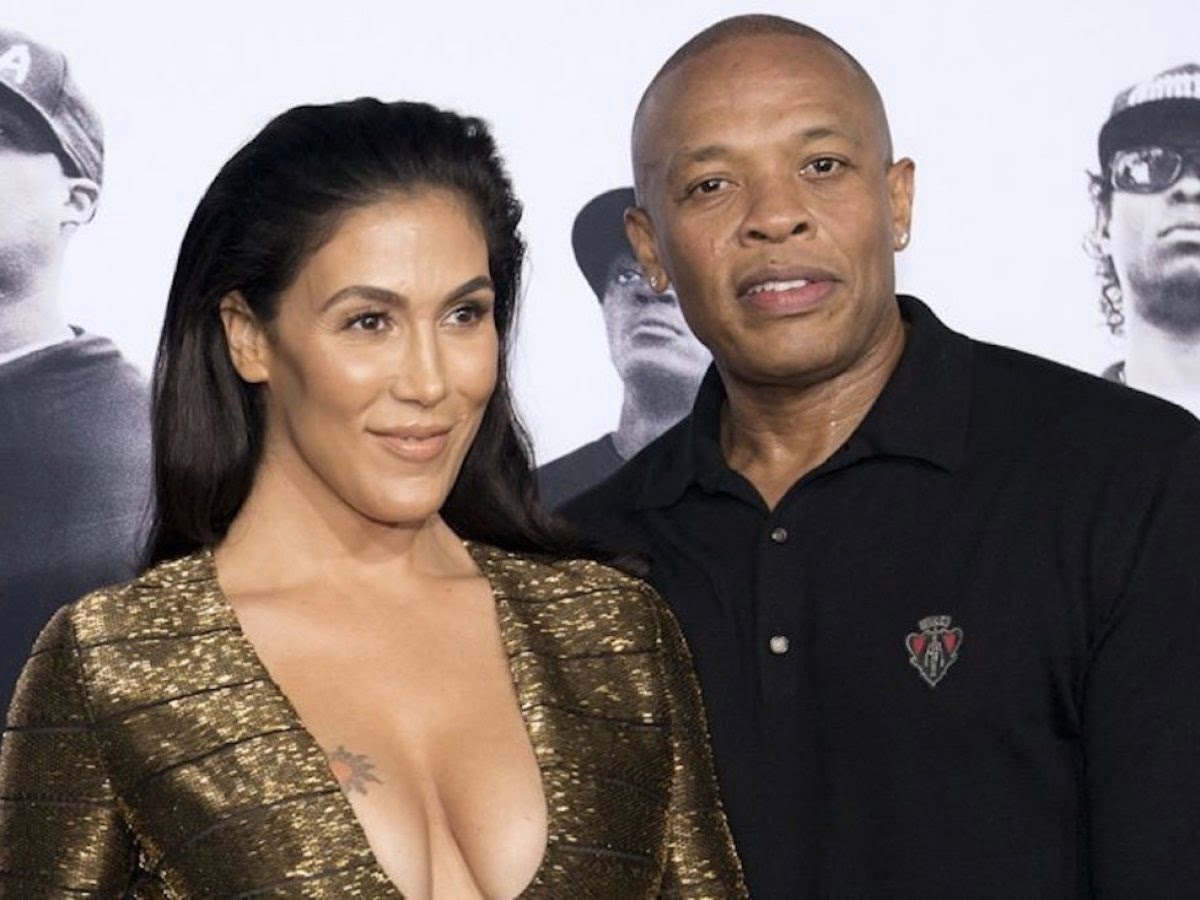 Dr. Dre's ex-wife Nicole Young shows that her divorce from the record producer has been messy. The former lawyer has claimed that Dr. Dre spends multi-million dollars monthly on "extravagant purchases" as their prenuptial proceedings rage on.
You will learn that Dr. Dre's ex-wife of 24 years said that her former husband has an unfair upper hand in their legal battle. You can remember that the legendary hip-hop producer and his lawyer wife separated and became legally divorced last year.
This former celebrity couple is presently fighting in the courtroom. Their legal clash surrounds their prenuptial agreement.
For your information, Dr. Dre's net worth as of December 2021 is in the neighborhood of US$820 million per WealthyGorilla.com. These astonishing figures make him the third richest rapper globally at the time of writing.
Moreover, you will learn that Dr. Dre's ex-wife has a problem with her ex-spouse's wealth. Ms. Young has claimed that, over the past year, Andre Romelle Young's massive wealth is an unjust advantage in their legal fight.
Dr. Dre had to settle US$300,000 monthly as spousal support for Young. The court also made him pay US$1.5 million in attorney's fees for his ex-wife, despite his countersuit that accuses her of embezzling over US$350,000 from him.
Nonetheless, you can read from entertainment news sources that Dr. Dre's ex-wife had remarked that these payments should not be a problem for the legendary record producer. Ms. Young said that her former husband was attempting to make the prenuptial proceedings financially hard for her in an attempt to force a settlement.
The only financial resource Dr. Dre's ex-wife has, as it stands, presently is the spousal support she gets from the rapper, audio engineer, and entrepreneur, per the court filings. What makes this scenario unfair for Ms. Young is that Dr. Dre reportedly has unfettered access to US$183 million in cash accounts.
The legal team of Dr. Dre's wife accused the rapper of unabashedly spending his wealth to fund his luxurious lifestyle. This expensive living comprises extravagant acquisitions of fine art, and in the past five months, Dr. Dre has allegedly spent over US$7 million per month.
If you feel curious about what happens next in Dr. Dre's wife and her ex-husband's legal battle, the judge presiding over the lawsuit has yet to rule on Ms. Young's request to begin the prenuptial trial as scheduled.
With this reality, you can tell that it is nearly sure that Dr. Dre will fight back and, considering his multi-millionaire status, he possesses the financial resources to do so.