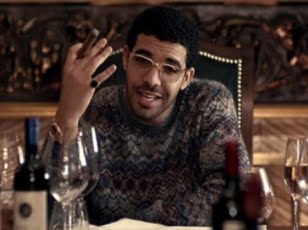 Drake's announcement that he was kicking off a 2012 tour starting on Valentines Day was meet with much delight. However, once the tour dates were released, his U.S. fans would have to wait until Amy before Drake hits stateside to finish out.
Drake started with a European leg, and has been hitting the U.K., Germany, Brussels, France, and the Netherlands. Originally planned in 2010, but postponed due to his mother's illness, Drake decided to combine his unfulfilled European tour before hitting North America. This leg will wrap up in April, with Concorde, CA being the first city in the U.S. to host his tour.
From there, Drake will be heading south, to Irvine and the Verizon Wireless Amphitheater. From there, fans in Phoenix will get their treat as he plays the Ashley Pavilion May 10th, which will then be followed up by a huge date at the MGM Grand Garden in Las Vegas on May 11th. Drake will finish up the 2012 tour with a May 13th show at the Comfort Dental Theater in Englewood, CO.
Unlike most other tours this year, Drake is not touring to promote either a released or upcoming album. No new album has been announced or is know to be in the works right now.