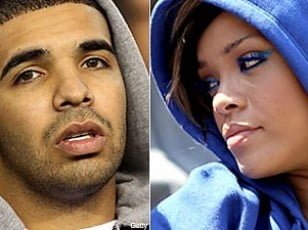 At this point in his career Drake may have acquired a solid place in hip-hop, but that hasn't kept him exempt from experiencing heartbreak with the ladies. A recent story in the New York Times reveals that last year the Young Money recording artist had a brief relationship with pop star Rihanna that ended abruptly.
While Drake's relationship with Rihanna was never publicly confirmed, the two spent time together on a regular basis. During that time Rihanna asked him to write a song for her, but it never got released. "I was a pawn," he said. "You know what she was doing to me? She was doing exactly what I've done to so many women throughout my life, which is show them quality time, then disappear. I was like, wow, this feels terrible."
On his new album, Drake speaks about his relationship with Rihanna on the track 'Fireworks.' And although his break-up with Rihanna might have been hard to swallow, hip-hop's newest sensation has moved on and is set to drop his debut album 'Thank Me Later' on June 15.
Source Boombox