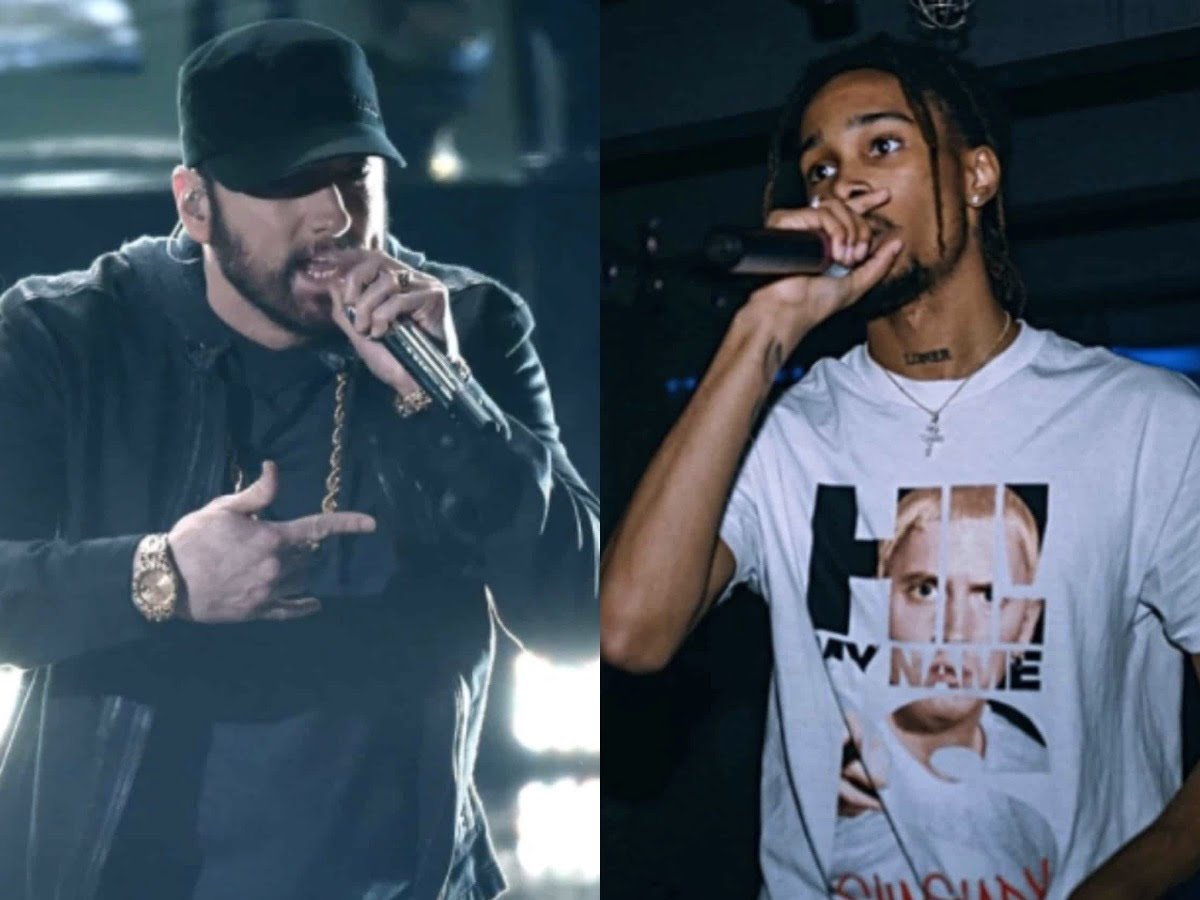 Many fans have eagerly awaited Eminem and Nasaan's collaboration. This year is almost ending, and there are about ten weeks left.
With this reality, plenty of the Detroit rap legend and the budding rap artist's supporters have asked when the track, which is Eminem and Nasaan's collaboration, will get released. Last weekend, Nasaan took to his official Instagram account with the handle @nasaanx, where he has exactly 6,421 followers at this time of writing.
He posted the screenshot of fans who asked him to make a collaborative track with Eminem. Nasaan also captioned this Instagram post saying that he and Marshall Bruce Mathers III understand their supporters' expectations. 
The wait for Eminem and Nasaan's collaboration is nearly finished, per the budding rap artist. When you check out this Instagram post by Nasaan, you can see that it has already amassed exactly 1,208 likes at the time of writing. 
This number shows that many fans are, indeed, waiting for Eminem and Nasaan's collaboration. If you are among them, you can feel assured that the much-awaited new track is coming soon. 
Plus, you can check out the merchandise Nasaan is promoting, which has "BUT WHEN IS THE SONG WITH MARSHALL COMING" printed on it. The news about Eminem and Nasaan's collaboration started to circulate online sometime in July this year. 
If you check out the report posted online by Nme.com dated July 13, 2021, it affirmed that a cooperative tune between Eminem and Nasaan appeared to be "on the horizon." As you know, Nasaan is the late D12 rapper Proof's son. 
Three months ago, he took to social media, posting a cryptic message that depicted a fire symbol, an eye emoji, and a backward "E." 
You can tell that these expressions are hints to Eminem and Nasaan's collaboration. The latter also shared the joint song's snippet on his Instagram stories feed, which he captioned "SAAN X MARSHALL," and then he added three flame emojis.
Last update was on: July 27, 2023 7:59 pm