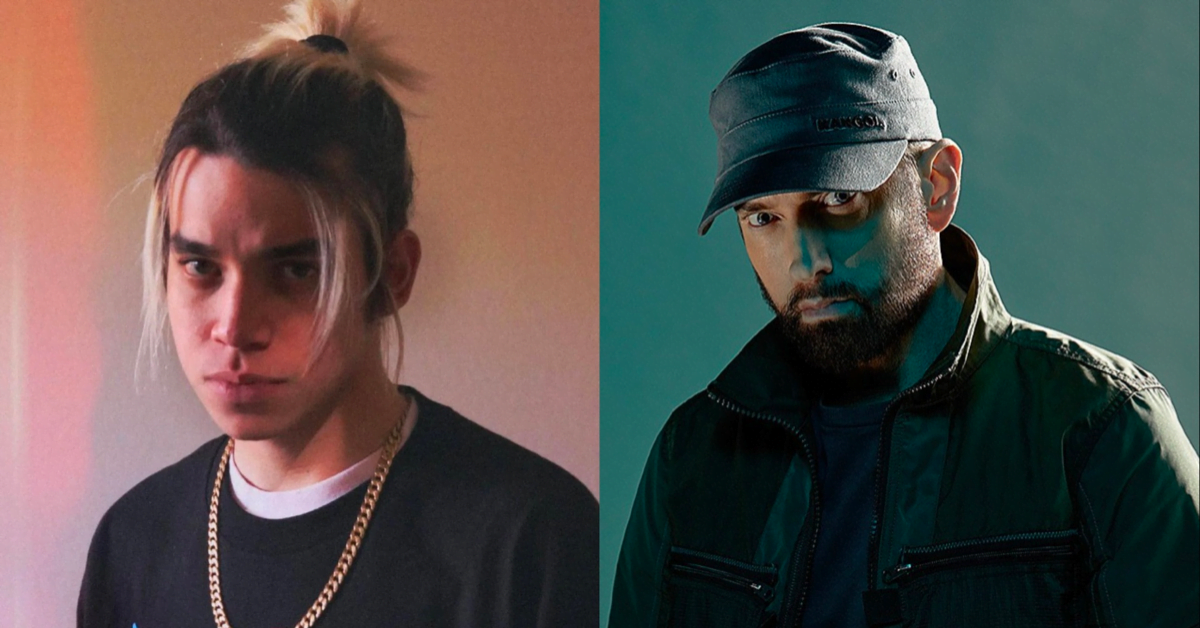 Ez Mil has recently debuted his initial single "Realest," in which he collaborates with Eminem under the Shady Records banner.
This release has sparked considerable conversation on various digital platforms, particularly in light of Eminem's controversially sharp lyrical prowess, a trait for which the renowned Detroit rapper is famous.
Eminem counters a previous allegation made by The Game that has provoked the two musicians' rivalry.
The Game has provocatively questioned the popularity of Eminem's music in clubs during a discussion on the Matt & Stak's SHOWTIME Basketball podcast.
Eminem counters this with the implication that The Game's music is popular in clubs solely due to his performances there.
Furthermore, the use of "clubs" in this context refers to more intimate venues, contrasting with the larger stadiums where Eminem performs, underscoring The Game's smaller fanbase.
In response to Lord Jamar's assertion in a DJ Vlad interview that Eminem is merely a visitor in the hip-hop scene, Eminem refers to his music's extensive international influence and recognition.
Drawing on countries known for their expansive histories, he highlights his considerable reach and global acclaim.
The international scope of his influence is further emphasized with the clever wordplay on "Dubai" and "do buy."
Recently, there has been growing criticism of Eminem's work from the younger Generation Z, who have repeatedly expressed their disapproval of his perceived homophobic and misogynistic lyrics.
This wave of disapproval reached its peak when a TikTok user highlighted a controversial lyric from Eminem's 2010 Rihanna collaboration, 'Love the Way You Lie.'
The backlash sparked a generational debate, with older Eminem supporters, primarily from the Millennial generation, defending the artist against the accusations of the younger generation.
In another part of his single, Eminem acknowledges pioneering hip-hop figures like the Furious Five and Grandmaster Flash while also countering criticisms made by Melle Mel in an Art Of Dialogue interview.
Melle Mel commented on Eminem's success, suggesting it was primarily due to his skin color rather than his talent.
In response, Eminem hints at Mel's frequent gym visits and possibly excessive steroid use, suggesting these have negatively impacted his judgment.
Eminem's new track thus serves as a platform for the rapper to address multiple controversies and criticisms from his fellow artists and a new generation of listeners.
Despite the disapproval and controversy, Eminem continues to resonate with his fanbase, displaying his iconic lyrical skills, provocative themes, and international reach.
His response in the "Realest" provides yet another layer to his multifaceted career, with the song representing both a reaction to critics and a reaffirmation of his influential position in the global music scene.