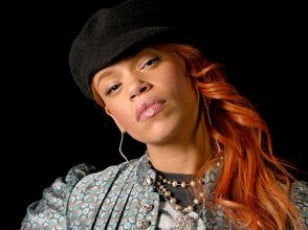 R&B singer, Faith Evans is back in the news today. No, it's not about her impending album release; this time, it's for yet another DUI charge.
Over the weekend, Faith was arrested at a DUI checkpoint near Marina Del Rey in Los Angeles, California. The Grammy winning singer/songwriter was arrested on suspicion of misdemeanor drunk driving and held for about four hours before being released.
In the past Faith has denied having any sort of addiction problem, however, the singer was also arrested back in 2004 with her boyfriend and record exec, Todd Russaw, for possession of marijuana and cocaine. The two were taken into custody at a checkpoint in Atlanta, Georgia and as a result both spent 13 weeks in an addiction treatment program.
Faith is presently on the comeback trail, having released her last album, The First Lady, back in 2005. The singer is presently shooting a reality series and recently released "Gone Already" as the first track from her new album.
Her next studio album, "Something About Faith", is slated for release on October 5th