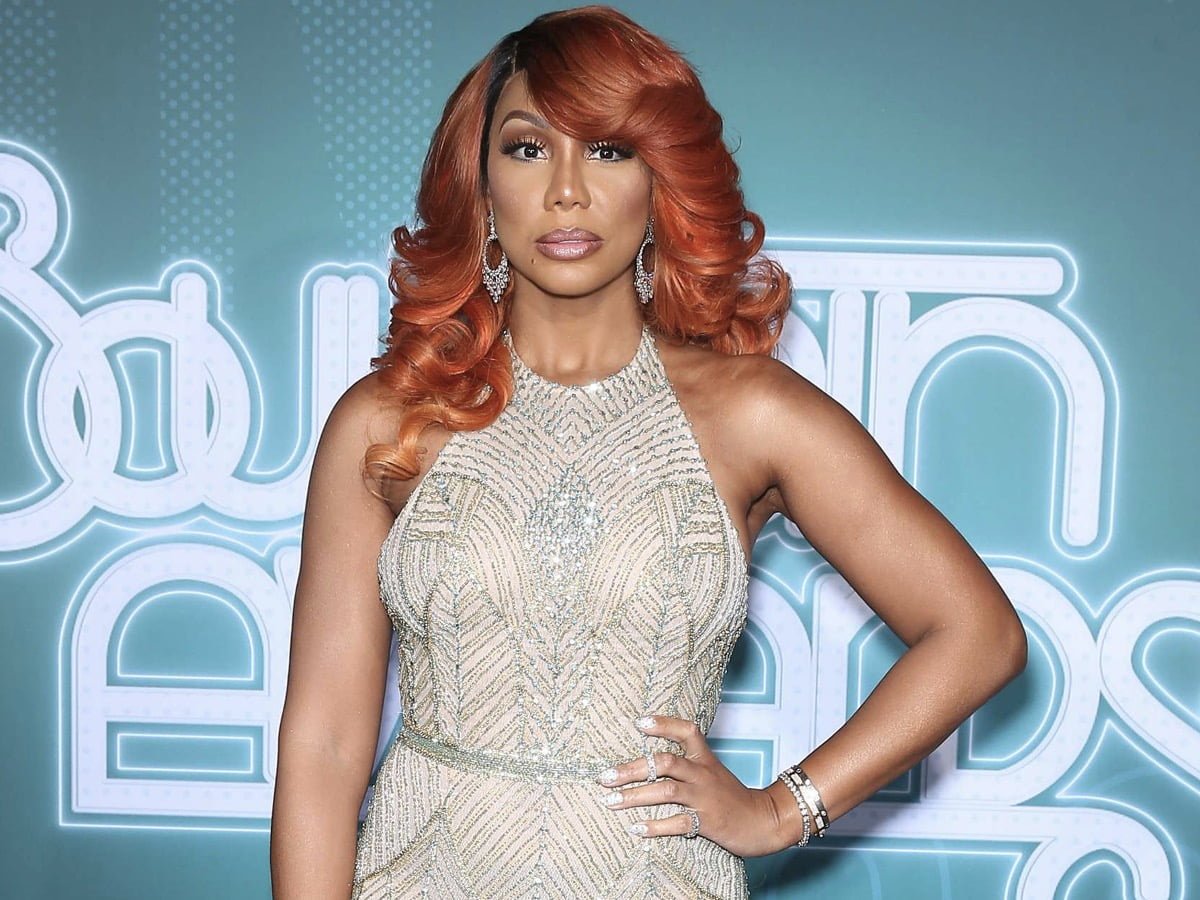 When you check out Tamar Braxton's official Instagram page with the handle @tamarbraxton, you will find the singer's latest post in which she yearns to find her lifetime partner. The 44-year-old singer and TV personality captioned her post, saying that she swears "somebody's son" will love her one day.
You can feel Tamar Braxton feeling lovelorn as she added the word "soon" in all caps in her caption, along with two exclamation points. The founding member of The Braxtons also mentioned in her Instagram post's caption that her lifetime partner would attend her concerts and love that she always wears her mask.
As you can see, Tamar Estine Braxton's latest Instagram snap features herself wearing a black dress and looking at the camera. She appears truly wanting to meet the love of her life soon.
Meanwhile, supporters of the Severn, Maryland-born songbird gave her words of encouragement. One commenter said that Tamar Braxton should not look for her lifetime partner.
After all, he would come right to her. Another of Tamar's more than 4.4 million Instagram followers advised her to wait patiently and perform constructive actions while doing so.
The netizen told Tamar Braxton that God would give her her heart's desires if she trusts Him. The Instagram user also advised the younger sister of Toni Braxton to stop banking her happiness on having a lifetime partner.
You can also read one commenter assuring Tamar that she will find a man who will love her and everything about her. The fan mentioned that that man is also God's son.
Meanwhile, you can find some netizens advising Tamar Braxton to love herself first. They described her as worthy and said that she should never forget that notion.
Plus, you can find some Instagram followers of the singer telling her that she is beautiful and loved, even without a man in her life. As you can see, Tamar Braxton's fans truly care about her that they do not want her feeling lonely just because she currently does not have a boyfriend.
Last update was on: July 20, 2023 11:51 pm