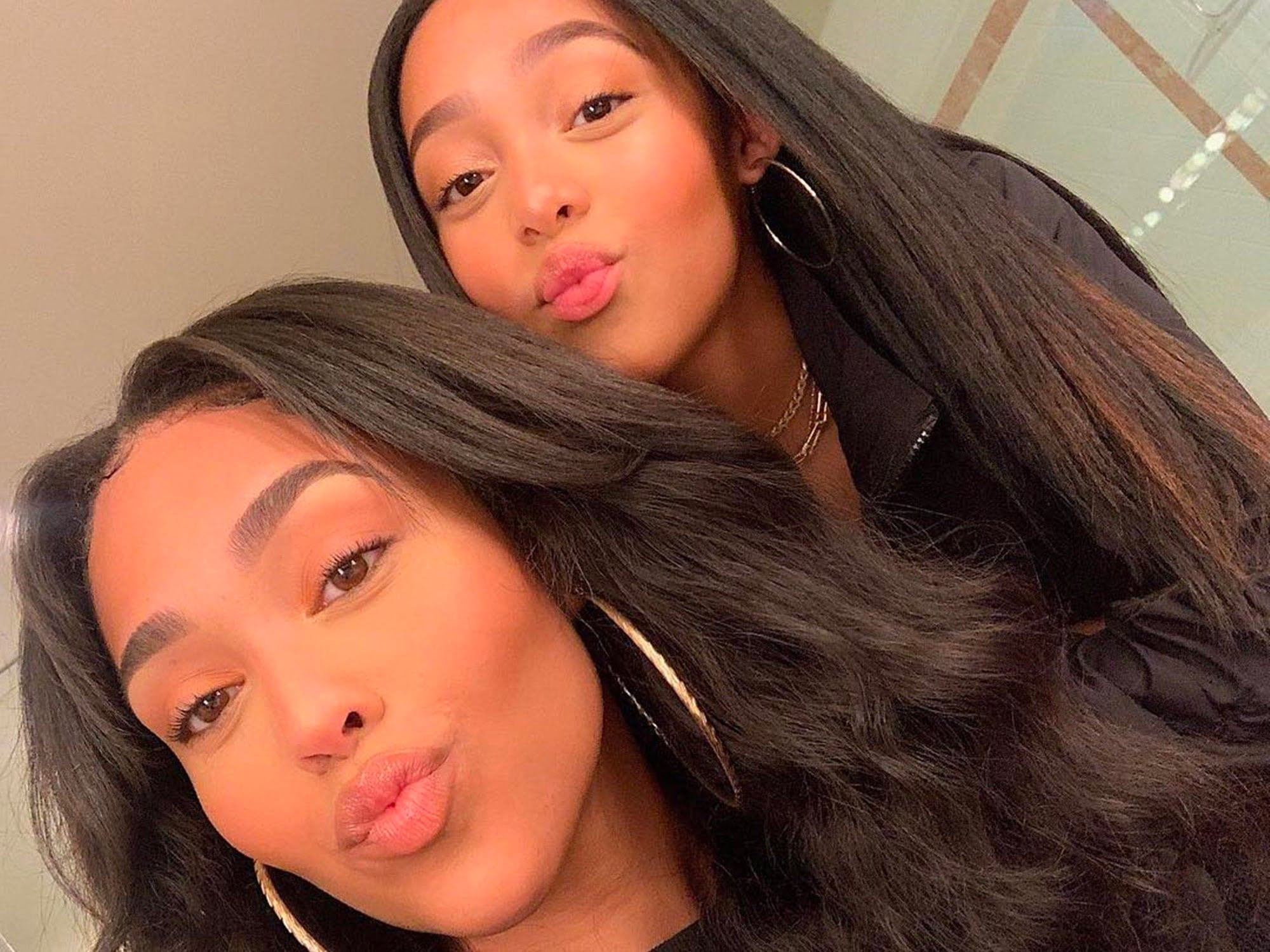 LOS ANGELES, Calif. – Jordyn Woods' fans mistook her as her sister, Jodie, in a new photo she posted on Instagram.
Jordyn's fans say she's twinning with her sister in the recent photo she shared on Monday. It was a typical post for the social media influencer, showing her fans her outfit for a day, with a shoutout to Natural Aesthetics Center for boosting her mood and helping her feel good.
But fans saw something in the photo that stunned many of them. Jordyn was wearing an all-white outfit, a fitted crop and loose pants as she posed in front of an all-white shelf and wall. The only color in her outfit was the Hermes handbag she was carrying. Jordyn had long, dark hair, styled straight and flowing, but fans think she was Jodie Woods, Jordyn's younger sister.
One fan liked the photo and commented that she thought Jodie was in the photo and not Jordyn. Someone else also shared the same sentiment, saying she couldn't tell whether she was looking at Jodie or Jordyn Woods in the snap.
Another fan also commented that she still thinks it's Jodie in the photo, even if she keeps scrolling back to make sure who it was. Someone else also said that her hairstyle is giving them some Jodie vibes. Another one called them twins, while someone else commented that the inner Jodie in Jordyn is screaming right now.
In another post, Jordyn was serving another stunning look in a long-sleeved hot pink mini dress she paired with bright yellow stilettos and an animal print handbag. Fans couldn't get enough of her gorgeous look, with her dark locks in a sleek updo and rich, flawless makeup.
Besides her loyal fans and followers, Jordyn's mom, Elizabeth Woods, liked her newest post and commented that she's beautiful inside and out, and that's what makes her priceless.
Last update was on: August 12, 2023 9:59 am