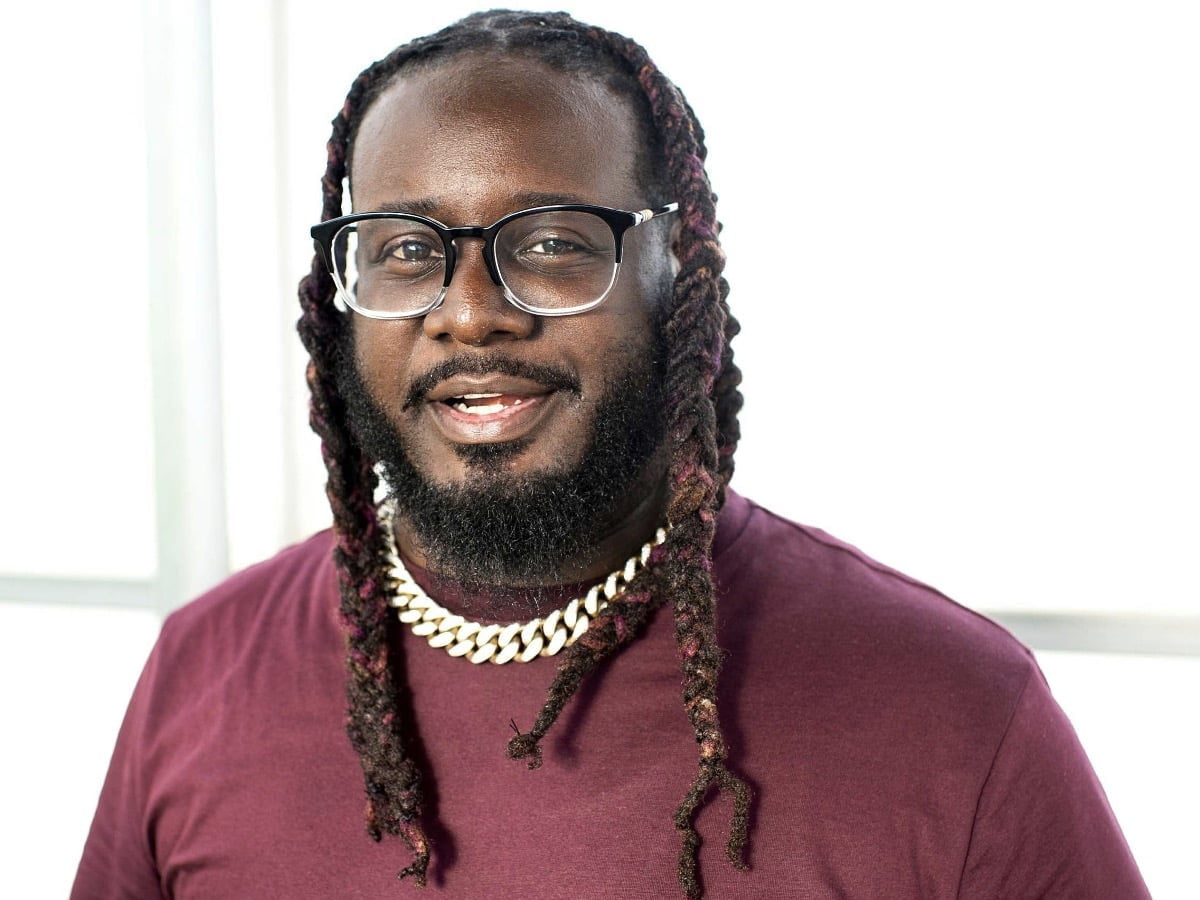 T-Pain has at least 12 tattoos on his body per online sources. Among them is the expression "tattoo" on his neck and an image of a "like" button.
If you have been a fan of the rapper whose real name is Faheem Rasheed Najm, you may have scratched your head, wondering about T-Pain's Jackie Chan Meme tattoo. The singer-songwriter and record producer offered to explain to his fans the grounds behind getting this body art.
Just a brief background for you: Before the Jackie Chan meme landed on T-Pain's hand, it originated on the Internet in the latter part of the new millennium. That is right, in the late 2000s.
Renowned Hollywood actor Jackie Chan even posted the image on his Facebook with the text overlay "I am an Internet meme?" The martial arts professional's picture was captured during the 2005 Toronto Film Festival when he promoted his martial arts-fantasy-adventure film entitled "The Myth."
Fast-forward to today: T-Pain's Jackie Chan Meme tattoo is reportedly all about the Tallahassee, Florida-born performer's desire to be left alone. T-Pain revealed that the tattoo of the viral Jackie Chan meme is on his hand because when people tell him "stupid shit," he wants them to look at his body design.
The rapper who popularized hit songs "Bartender" and "Buy U a Drank (Shawty Snappin')" sometime in the mid-2000s affirmed that it was enjoyable to copy Jackie Chan's reaction when people talk to him and he does not appreciate what they are talking about.
T-Pain said that, after all, he does not even have to make the same expression as the "Rush Hour" movie star as his tattooed hand merely says it all, which is for people to stop talking to him. T-Pain's Jackie Chan meme tattoo landed on the Grammy Award-winning rapper's hand in July 2012.
When T-Pain got the hand ink, he wrote in a since-deleted Instagram post, asking what Reddit thought about his "ultimate facepalm" body art. At this point, T-Pain's Jackie Chan meme tattoo may make you chuckle after finally finding out why it is on your rap idol's hand.
Last update was on: July 20, 2023 10:40 pm