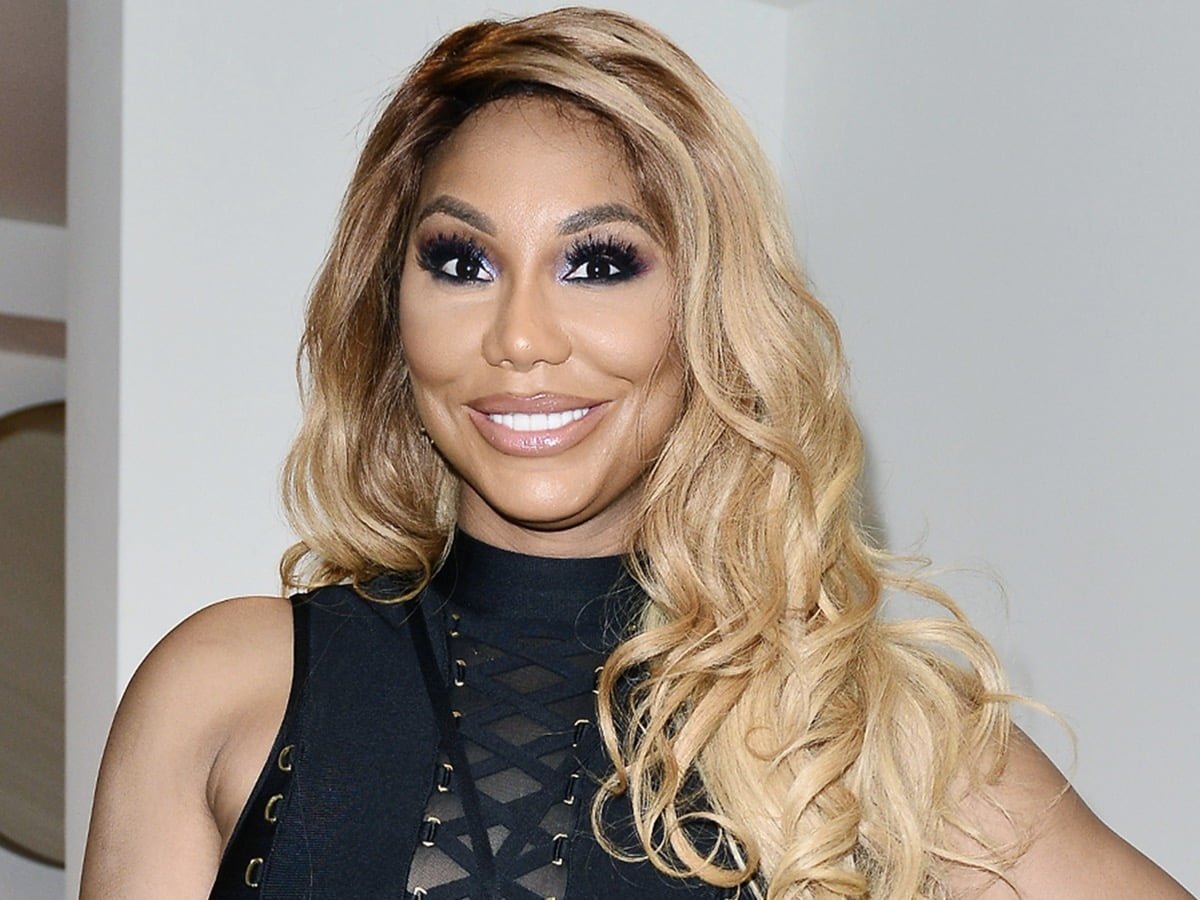 When you check out Tamar Braxton's latest Instagram photo in which she mentioned the word "husband" in the caption, you will find many of her fans telling her how beautiful she is. The social media snap has already amassed 51,326 Instagram likes at the time of writing.
First of all, the post that Tamar shared on her social media account features herself looking cute, all smiles, and looking sexy in a see-through, long-sleeved white top. The 44-year-old singer and TV personality captioned her Instagram post saying that her "husband" would view that image and remark that "Tay" looks so pretty and young in her latest pic.
However, Tamar added in her caption that her "husband" would tell her that she has too much make-up on her face. Then, you can find Toni Braxton's younger sister writing in the caption that she would go wash her face and put on a "short set."
Tamar ended her Instagram photo's caption with the expression "#extraordinarytamar." You can see in the comments section of the mom-of-one owner of the Instagram page with the handle @tamarbraxton how her fans adore her so much.
One of them described Tamar as their "little pick-me-up" whenever they feel sad. Another netizen referred to the Severn, Maryland native as "beautiful fellow Piscean Queen," adding that their idol always looks gorgeous.
One Instagram follower told Tamar that she does not have too much make-up on at all. Plus, this commenter added that, regardless if the "Braxton Family Values" star does, the netizen said that her "husband" would appreciate every aspect of her being extraordinary.
Another commenter advised Tamar not to let "this husband" let her look basic. Some of Tamar Estine Braxton's over 4.4 million Instagram followers questioned her use of the word "husband." They believed she was merely joking because they knew about her confirmation that she is not even dating nowadays.
Last update was on: April 29, 2023 5:28 am