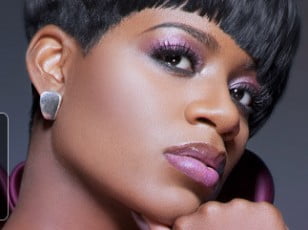 Radaronline Reports:"Fantasia and Antwaun are back together again and they have even talked about marriage once his divorce is finalized with Paula," a source told RadarOnline.com. "She knows that her family will only fully accept her relationship with him when he is no longer married.
She allegedly tried to commit suicide, landing her in the hospital last week after Paula Cook filed papers accusing her of being a home wrecker. All this brouhaha has come just in time for her new album coming out August 24 and her second season debut of VH1's "Fantasia For Real" Sept. 19. And as noted yesterday, her single "Bittersweet" has suddenly revived itself on the airplay charts. She'll be making a bunch of appearances on various talk shows, including "Good Morning America" (8/24) and "Live With Regis & Kelly" (9/9).
You can listen to some her "Back To Me" album on her Facebook page.