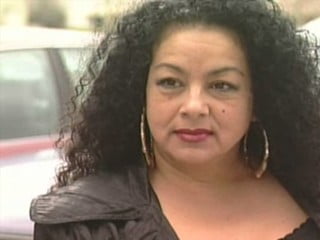 Anna Ayala, the Las Vegas woman who gained international infamy for a 2005 incident in which she claimed she found a finger in a bowl of chili at a San Jose Wendy's restaurant, is now out of prison and talked exclusively to CBS station KPIX-TV.
In the interview, Ayala admitted for the first time ever how she prepared the severed finger of a co-worker in a batch of chili made with a similar recipe to Wendy's chili.
"I cooked it," she said of the finger.
Ayala was sentenced to 9 years in prison, but she won an appeal that reduced her sentence to 7 years 8 months.
Because of good behavior, she was released on supervised parole after serving exactly 4 years of the sentence.
One condition of Ayala's release: She can't go into a Wendy's restaurant for the duration of her parole.
Free for nearly a year, Ayala said she has been living in San Jose, keeping a low profile.
She said she wanted to speak to KPIX-TV because she wanted to apologize to the public, admit her crime, and start her life anew.