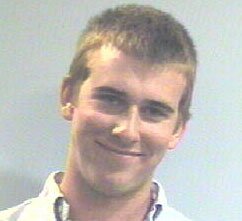 The University of Kentucky president says the Sigma Alpha Epsilon fraternity house will be closed until 2011.
It comes after a fraternity member was wrapped in toilet paper and then set on fire.
19-year-old Sean Dunn is charged with arson, wanton endangerment and evidence tampering.
Court documents show the member was engulfed in flames up to his shoulders in a prank on Saturday. He then dropped to the floor and put out the flames, setting the carpet on fire.
University President Lee Todd says the SAE house is the most "notable" Greek house closure during his eight years as president.