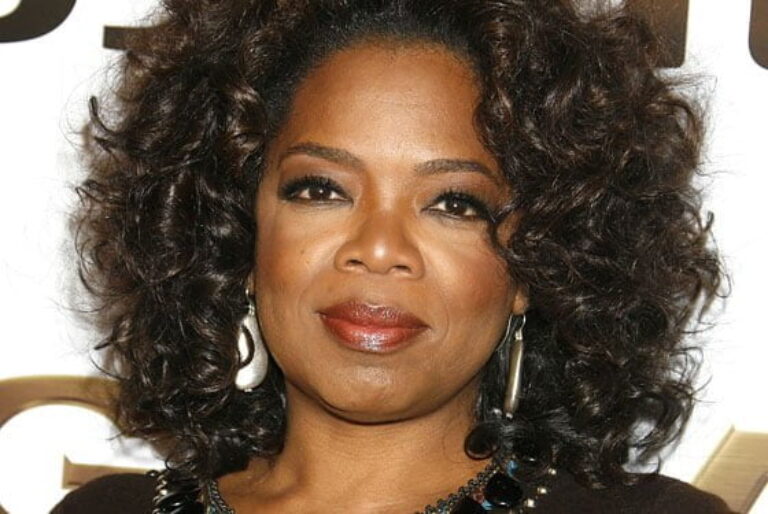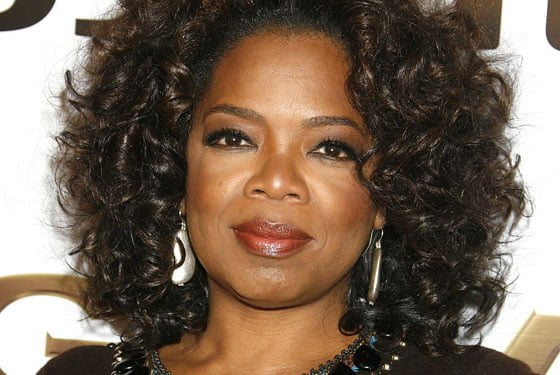 When thinking of the "new breed" of celebrity – from the Kardashians to Paris Hilton to the stars of "The Hills" – fame seems to depend on the fact that they're already fabulously wealthy. Well, despite these new trends, some of the most famous and wealthy people did not come from rich families – many of them were born into poverty. Read on to learn some of their stories and what it took from having nothing to multi-million-dollar empires.
The Phenomenon – Oprah Winfrey
Surely the most well-known rags-to-riches story of our era is the story of Oprah Winfrey. Having been born into abject poverty in rural Mississippi, Winfrey went from being a young girl clothed in potato sacks (literally) to the richest and most powerful female media mogul in the world. Winfrey was able to accomplish this by moving from a disruptive and abusive household in with her stricter father.
Once Winfrey was subject to discipline and was supported at school, she became an honors student and got her big break when she became a newscaster in Nashville after finishing college. Winfrey has come a long way from her poor upbringings, and is worth $2.9 billion as of 2009, according to Forbes.
A Magical Story – J.K. Rowling
Similar to Winfrey's story, J.K. Rowling went from being on the dole to starting a $15 billion industry. Rowling, the author of the Harry Potter books series, was estimated to be worth $843.92 million U.S. dollars as of 2008. She began writing the series while she was on welfare and by incorporating some of the darker elements of her own life – the loss of her mother and battle with depression – into the novels, Rowling's books became a success after an initial press of 1,000 sold out, giving way to Potter mania.
Signing the Stars – David Geffen
David Geffen is a name that many of you will have heard, but few will understand the significance. Geffen is responsible for signing Crosby, Stills and Nash, Bob Dylan and Nirvana, starting Geffen Records and was a founding member of Dreamworks studio.
Geffen grew up poor in Brooklyn, living in a one-bedroom apartment with his family and sleeping on the couch. Geffen did poorly in high school and flunked out of college, but his natural gift in spotting and developing musical talent — along with business sense that he learned from his mother – made him a millionaire by the time he was 26.
At 67, renowned art collector and philanthropist Geffen is worth an estimated $4.6 billion – making him one of the richest behind-the-scenes players in showbiz.
Making It With Music – Jay-Z
Another music mogul that made his way from the bottom to the top is Shawn "Jay-Z" Carter. Carter is as much a businessman as he is a performer, but began his life in the Brooklyn's Marcy Housing Projects. Carter was raised by his mother, and was involved in crime when growing up – at 12 he shot his brother in the arm for stealing his jewelry.
Carter began as a rapper and went on to become involved in everything from nightclubs and clothing to being a part owner of the New Jersey Nets. As of 2009, Carter was worth over $150 million according to Forbes, and seems to be broadening his reach in the business world.
Her Cash Will Go On – Celine Dion
Though she's kind of faded from the spotlight since her late '90s ubiquity – Celine Dion is still ranked as one of the highest-grossing female entertainers and in 2007 was listed by Forbes as the fifth richest female entertainer, coming in at $250 million. She also was ranked as the top-earning singer of the decade by U.K.'s The Sun. Not bad for the 14th (!) of 14 children growing up in a poor household in rural Quebec, where her father made $160 per week to support the family of 16.
Like many of these rag-to-riches stories, it seems Celine's success owed as much to luck as talent – she was discovered singing when she was 12 and continued to create more songs and make more money.
Canadian Songstress – Shania Twain
Another Canadian songstress that grew up with nothing in the rugged wilderness was Shania Twain (born Eileen Regina Edwards). The recently separated Twain grew up in Timmins, Ontario in a household that was too poor to pay for heat, and at times couldn't afford to buy food. By the age of eight, Twain was honing her craft in bars in order to provide an extra $20 for her family.
Twain continued her singing career into high school and was soon on her way to becoming the highest-selling female musician of all time. Her net worth is estimated at around $450 million.
The Bottom Line
From inner-city housing projects to rural homesteads without heat, many of the most famous and wealthy celebrities had very humble beginnings. What brought all of these stars from rags to riches was focusing in on their natural talents, dedicating themselves to its development and not stopping until they had a hefty bank account. It just goes to show that you don't have to be born rich to become rich.
Yahoo