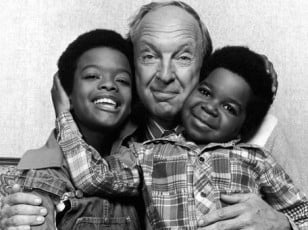 Hours after she watched husband Gary Coleman pass away, Shannon Price acknowledged fan support in a moving statement.
In a press conference held Friday afternoon, Shannon's brother, Shawn Price, read a note on her behalf.
We are very grateful for all the wonderful support everyone has been extending to Gary's family," Shannon's statement began.
"Thousands of emails have poured in to the hospital. This has been so comforting to the family to know how beloved he still is."
On Wednesday, Coleman — who was born with a congenital kidney disease that caused him to only grow to only 4-foot-8 — suffered an intracranial hemorrhage after he hurt his head following a fall in his Utah home. He slipped into a coma Thursday afternoon, and passed away at approximately 12:05 p.m. at a Provo, Utah hospital, surrounded by his wife and other family members. The Diff'rent Strokes actor — who suffered from health woes throughout his life — was 42.
Funeral arrangements and more details about Coleman's death will be released soon, Shawn Price added.
"Thank you so much for all that you guys have done and for the support and prayers that you guys have given us."
Source Yahoo