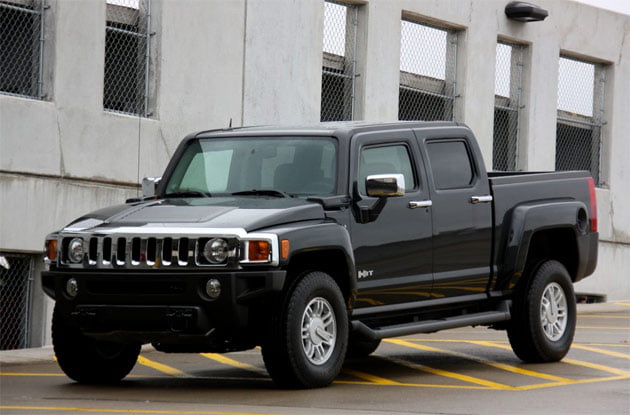 Unless a buyer for Hummer materializes in the next few months, General Motors will continue to wind-down its environmental group dart board. The slow death of Hummer has actually been in process since before The General announced that the sale of the brand to China's Sichuan Tengzhong Heavy Industrial Machinery fell through, as the company's Shreveport, LA facility stopped making H3 and H3T models in January.
But while Shreveport has been down for two months, it looks like the plant could dust off the H3 tooling to fill one more big order. Brandcentric site Hummerguy.net is reporting that GM is ramping up production of the H3 from April 12 to May 13 to fill a 849 unit order. The General reportedly didn't announce the purchaser of the reported mega Hummer order, but the Detroit, MI-based automaker did say that the order was not related to the brand's wind-down or sale.
We're thinking this news won't stop Hummer from off-roading into the sunset, but it does at least prove that there are still people that like Hummers. Now all GM needs is a Hummer lover with a spare $150 million laying around the compound to step up and buy the withering brand.