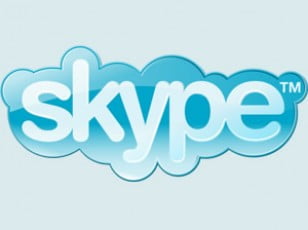 For people with friends and family living or traveling far away, Skype has always been a go-to service for making long distance calls for free, or at very competitive rates. Now, thanks to new calling plans, Skype users can save even more by creating a customized calling plan to cell phones or landlines in more than 170 countries.
The new Skype subscription plans don't change the fact that Skype-to-Skype calls are free, nor do they do away with the pay-as-you-go approach. But it does offer a discount to users who want to purchase monthly Skype service.
The new plans come in 1-month, 3-month and 12-month subscription packages, and start at 60 minutes all the way up to unlimited calling. Plans auto renew at the end of the subscription period, and purchasing a 3-month subscription will save you 5%, while a 12-month subscription nets a 15% discount.
With the new plans, Skype users can keep in touch with friends, family and business associates no matter where they are, and thanks to the short subscription periods, it is easy to change what country you want to purchase a subscription for. Or you can just spring for the unlimited world calling.
Skype subscription plans are currently priced as follows (per month);
* $2.95 Unlimited USA and Canada
* $5.95 Unlimited country
* $12.95 Unlimited world
On average these plans will allow consumers to save up to 60% off the standard Skype Pay-As-You-Go option. The USA and Canada plan includes calls to landlines and cell phones, but with the country and world options, you will need to check on a country by country basis to see what is included.
While the calling is marketed as unlimited, there is a "fair usage" cap placed on the unlimited service of 10,000 minutes per month, a maximum of 6 hours a day, and allows for no more than 50 different numbers to be called per day. Not quite unlimited — but still pretty fair limits in our book.
Source