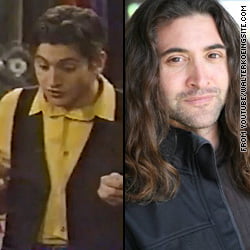 (CNN) — Actor Andrew Koenig, missing since February 14, was found dead in Vancouver, British Colombia, Thursday, a source close to the family told CNN.
The body of the former "Growing Pains" star was found in a park, according to the source, who spoke to Koenig's father after Koenig was informed of the discovery.
The source asked not to be named because of the sensitivity of the matter.
Koenig, 41, was reported missing by his parents after he missed a flight to Los Angeles from Vancouver last week.
Vancouver police confirmed a body was found in Stanley Park around noon Thursday, but they would say only that it was "believed to be that of Andrew Koenig."
A police news conference was set for 5 p.m. PT (8 p.m. ET)