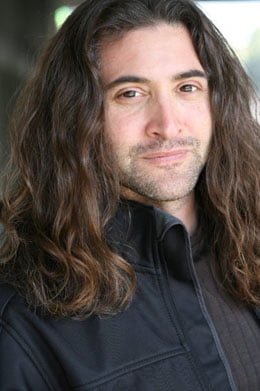 Andrew Koenig, the actor and comedian best known for playing Richard "Boner" Stabone in "Growing Pains" is missing; he was last seen in Vancouver, Canada, on Sun. Feb. 14, reports Zap2it.com.
"He went up to [Vancouver] to visit friends who last saw him on the 14th," the actor's sister Danielle Koenig tells Zap2it. "Any information we can get on his whereabouts would be helpful."
Zap2it also has reported that Sarah Silverman, Alyssa Milano, Dave Holmes and other celebrities have been tweeting and blogging for information leading to the whereabouts of the actor.
VH1's "Best Week Ever" star Doug Benson tweeted: "On a serious note, my buddy Andrew Koenig was last seen in Vancouver on Feb 14. If anybody knows where he is send me a message."
Radio host Jesse Thorn posted additional details about Koenig's disappearance on his blog: "[Andrew Koenig] Didn't make his flight back to the US on 2/16. The Vancouver Police are involved, and lots of people are looking."
TMZ.com reports that Walter and Judy Koenig, the missing actor's parents, say the last time they heard from their son was on Feb. 9 and that he was "not doing good." They've learned that his phone is turned off and the last time he received a text was Feb. 16 (two days after his disappearance). They've also confirmed that he was last seen in a bakery in the Stanley Park area of Vancouver. Koenig's parents believe the police are doing a good job and say they're making arrangements to fly into Vancouver within the next few days, TMZ reports.
Also, Andrew Koenig's friend and partner on several projects, Lance Miccio, told TMZ that he last saw Andrew Koenig two weeks ago when the "Growing Pains" star said he "was not going to work anymore." Miccio also confirmed with TMZ that Andrew Koenig was "suffering from depression."
Koenig's family asks that anyone with information to contact Detective Raymond Payette of the Vancouver Police Department at 604-717-2534.