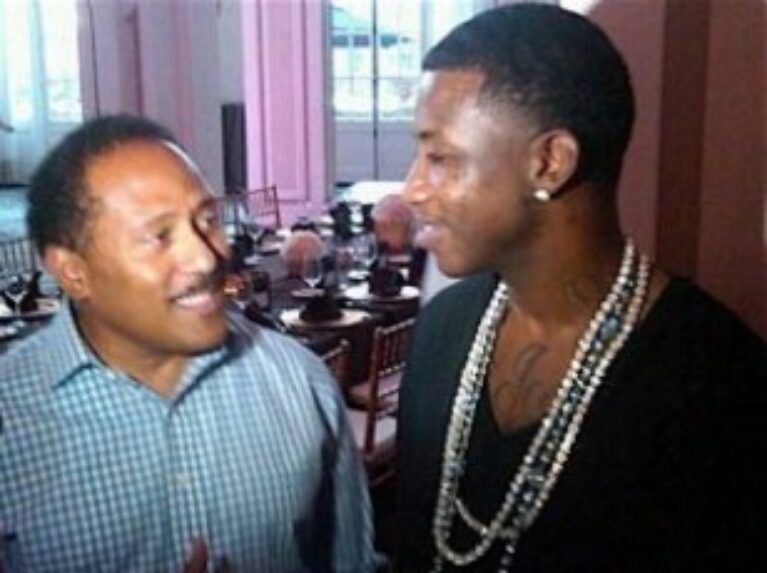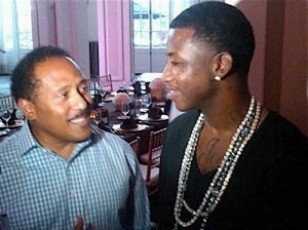 Freshly released from jail, Gucci Mane partied with close friends last night, hosting a select group at a private dinner in the Grand Ballroom of the Georgian Terrace Hotel.
Among the folks dining on miniature beef Wellington, peekytoe crab salad, pecan crusted chicken, bananas foster and ever-flowing champagne were R&B singers/reality show stars Monica and Kandi Burruss; rappers Big Boi, Shawty Lo and Wacka Flocka Flame; producers Jazze Pha, Sean Garrett and Drumma Boy; DJs Drama and Sense; radio personalities Frank Ski and Nina Brown of V-103 and Hot-107.9's Durtty Boyz; Atlanta City Councilman Kwanza Hall and former DeKalb CEO turned congressional candidate Vernon Jones.
Record execs from across the country, including Atlanta's James Rhodes and Nicole Sellers and Asylum Records' CEO Todd Moscowitz, attended as well.
"The only time you see this many Atlanta music people in one place is on the [Billboard] charts, or BET somewhere," remarked Vawn of the Peachtree TV/BET reality show "Welcome to Dreamland."
Mane showed up in three diamond-studded necklaces. "I feel like this is the first day of the rest of my life," he said. "The first day of the best of my life."
Known around the courthouse as Radric Davis, he was released shortly after midnight on Wednesday, having served six months for violating probation on an assault charge.
After his 12:30 a.m. press conference outside the Fulton County lockup on Rice Street, he said, "I just called people, thanked them for their support and just got accustomed to having my feet back on the ground. Don't tell anybody, but I also went in the studio for a few hours, to get some things off my chest."
And after the Georgian Terrace dinner he was headed back in the recording booth with Pha.
"Gucci said he was ready," the producer said. "And I think we can capture some of the magic and love going on here tonight. Ooooo-weeee!"
Source AJC