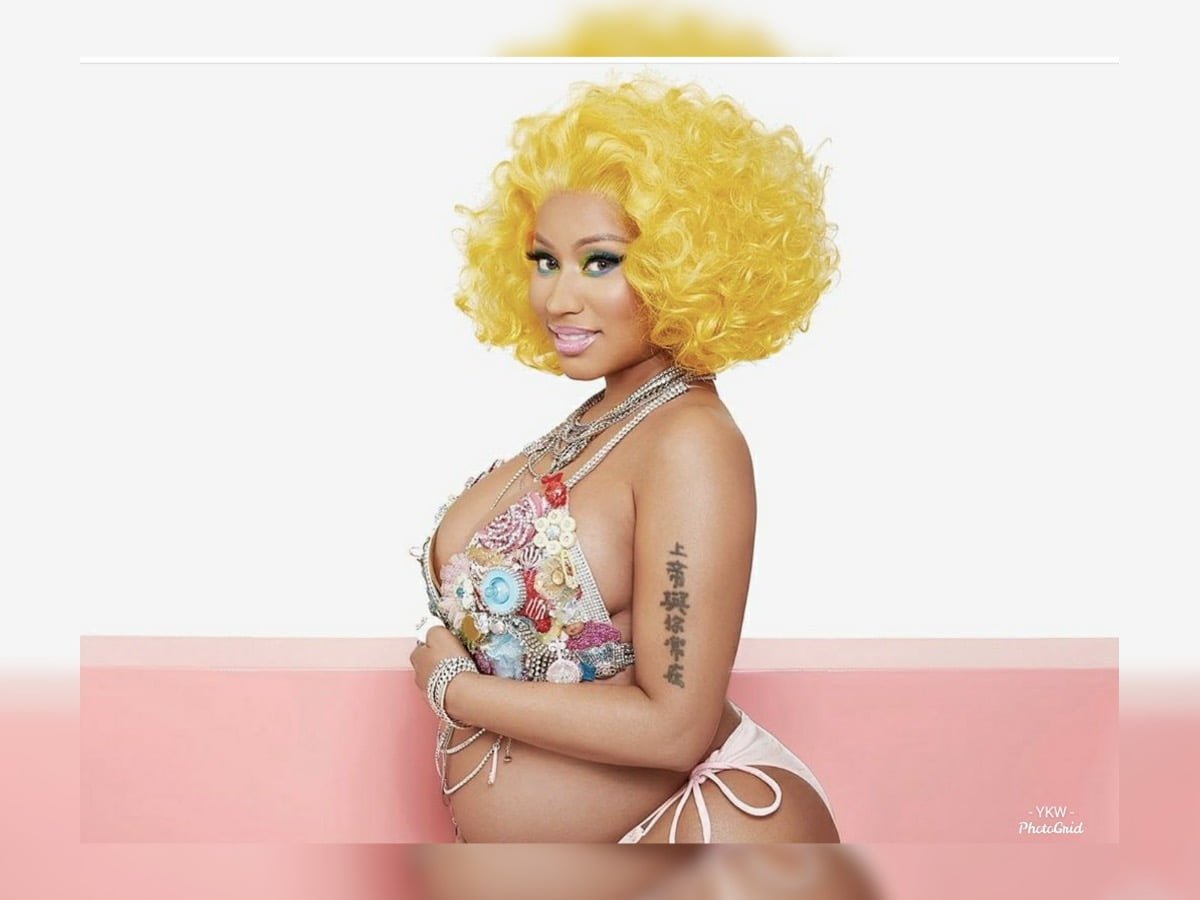 Nicki Minaj recently dispensed mother-to-mother advice to Halsey and Summer Walker. The 39-year-old rapper-songwriter's parenting guidelines were her responses to these public figures' maternal concerns.
If you read the recent entertainment report about Halsey, the singer received backlash for not attending the 2021 Met Gala. The "Without Me" songbird had said that she could not participate in the yearly fundraising event in New York City because she had recently given birth and was still breastfeeding.
Meanwhile, Summer Walker asked for Nicki Minaj's mom-to-mom advice for her question about mothers experiencing guilt for working.  Onika Tanya Maraj-Petty, who has more than 157 million followers in her Instagram account with the handle @nickiminaj, advised Halsey that she does not have to explain her side.
Nicki also mentioned that it is understandable for the 26-year-old new Mommy to skip the 2021 Met Gala. Nicki Minaj's mom-to-mom advice to Halsey included her asking what is wrong with the critics who attack new mothers for their preferences.
You will also find care and love in the motherhood advice the Trinidadian-born singer gave to Summer Walker. Nicki Minaj's mom-to-mom advice to the latter is that it is very normal for new mothers to feel guilty when they have to work.
Nicki also cited that Summer does not have to explain the kind of job she does. She added that the new Mommy definitely does not need to explain why she is not all dressed up daily.
Nicki Minaj's mom-to-mom advice to Summer Walker ended with the expression "Smh," which means "Shaking My Head." As you know, it is common for people to do this gesture when they are obviously disgusted by something or someone.
As the animated and versatile Nicki offered her support to Halsey and Summer Walker, you can tell that she received some good karma herself. In the fan comments in online celebrity news source The Shade Room, you can find supportive reactions for Nicki Minaj's mom-to-mom advice for the two new Moms.
Some fans said that they do not want to be a celebrity who usually has a demanding lifestyle. Others said that celebrities also feel what normal mothers feel.
Supporters of Nicki Minaj's mom-to-mom advice to Halsey and Summer Walker reasoned that these celebrity mothers should not get bashed for needing to place their babies in daycare. After all, they said that some mothers have to work and not all can stay home.
You can say that Nicki Minaj surely has a caring mother's heart. It shows that the Mom-of-one can sincerely relate to the challenges today's mothers have to deal with in their everyday lives, whether they are celebrities or otherwise.
Last update was on: July 28, 2023 4:06 am