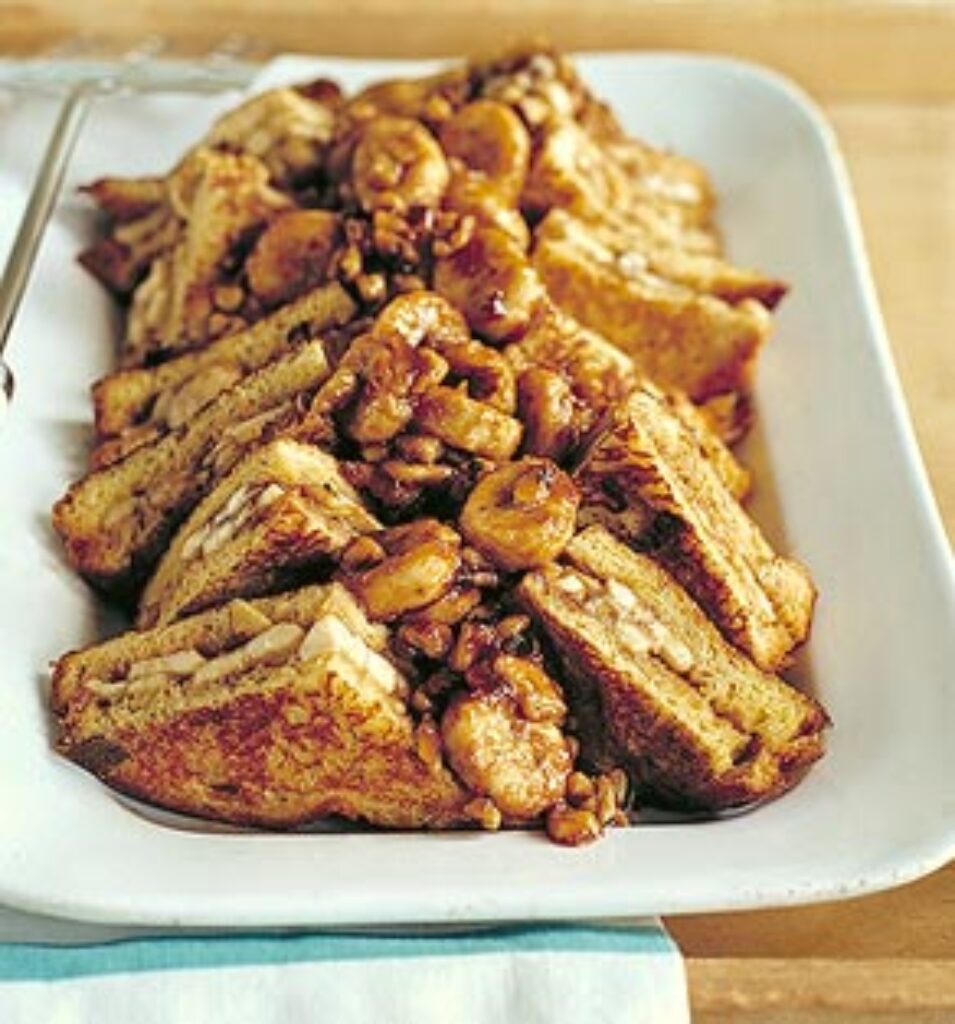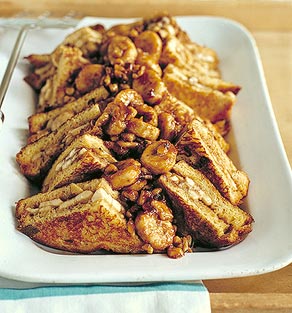 I know it's hard to eat healthy, but it makes it so much easier and worth while when the task at hand turns out to be pretty dag on good right? Of course it is! We all know that we've been told all of our lives that eating breakfast is the most important meal of the day and that our bodies function at maximum potential when we get off to a good start in the morning. So instead of looking at breakfast as a task, make it fun and exciting by trying something simple and new… and not to mention yummy to your tummy!
I have found a fantastic recipe on www.Shape.com for a simple spin on a classic breakfast meal: Banana French Toast. Who doesn't like french toast? Exactly! Nobody. I've tried this recipe out myself, and I must say, this is the BEST Banana French Toast that I've ever had! Despite it not being made with real granulated sugar, or whole milk like regular french toast, it still has the same great taste and loses none of it's fantastic flavor as regular french toast. Try it for yourself… and most of all… Enjoy!
Ingredients
2 egg whites (or ¼ cup egg substitute)
¼ cup skim milk
½ teaspoon vanilla extract
½ teaspoon ground cinnamon
1 teaspoon Splenda
1 ripe banana
4 slices light whole-wheat bread
4 tablespoons reduced-calorie maple syrup (optional)

Cooking Instructions
Place egg whites, milk, vanilla, cinnamon, Splenda, and banana in a blender and combine for 1 minute, until smooth. Pour mixture into a shallow bowl.
Lightly coat a nonstick skillet with cooking cooking spray; place over medium heat. Dip bread slices into the egg mixture, turning to coat and draining excess back into the dish.
Place the bread slices into the skillet. Cook until golden brown, turning once, about 1 to 2 minutes per side. Top with 2 tbsp. of reduced calorie maple syrup and serve immediately.