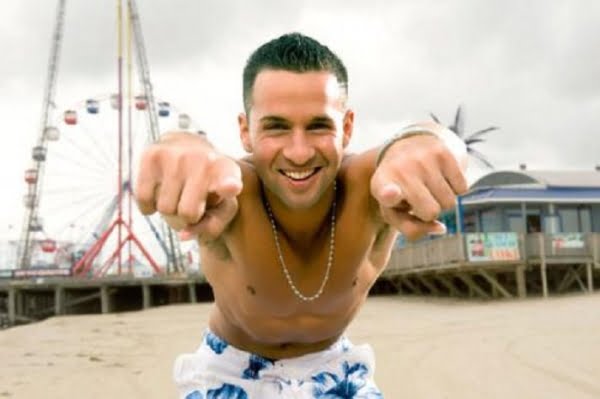 Perhaps, you've forgotten all about Mike "The Situation" Sorrentino of "Jersey Shore" fame. And perhaps, you've like it like that. Well, fortunately — or unfortunately, depending on your point of view — The Situation and his famous abs are about to return to a television set near you.
Sorrentino, 31, will be making his comeback on his own reality show, 'The Sorrentinos," which will also feature his mother Linda, his sister Melissa as well as his two brothers Marc and Frank. The show, which will appear on the TV Guide Network, will address how the The Situation dealt with the sudden fame that came with being on one of TV's most infamous reality shows and also with his problems with substance abuse. The Situation, who was once the second highest paid reality television star on television, has stated that this show will give viewers a look at the real "Michael Sorrentino."
Sorrentino is following in the footsteps of some of his "Jersey Shore" co-stars who have also landed shows of their own. Nicole Elizabeth "Snooki" Polizzi and Jennifer Lynn "JWoww" Farley appeared on "Snooki & JWoww," which just completed its third season. While Paul "DJ Pauly D, DelVecchio was given "The Pauly D Project," which lasted one season. According to TMZ, DelVecchio is in talks with E! Network about doing another series.
MTV also gave a third "Jersey Shore" cast member, Vinny Guadagnino, his own short-lived talk show, "The Show with Vinny," which only lasted for one season in 2013.