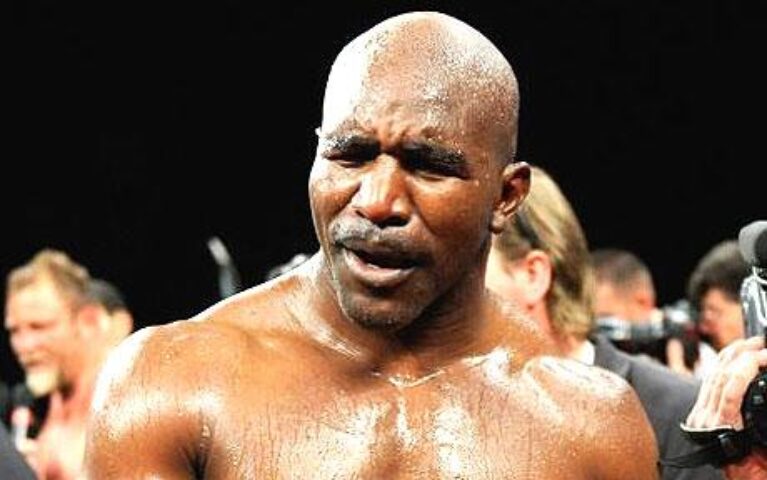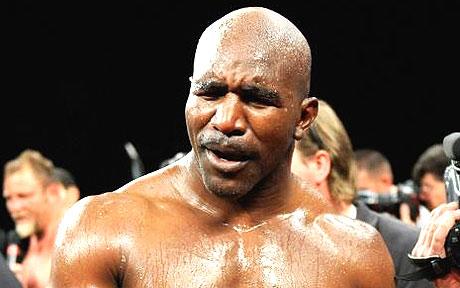 Rocky Balboa couldn't have told a better story than Evander Holyfield.
Saturday night, 47-year-old Holyfield became the oldest man to capture the World Heavyweight Championship, the fifth time in his storied career that the "Real Deal" has captured world title honors.
With the crowd at the Thomas & Mack Center in Las Vegas chanting, "Holyfield! Holyfield!," the boxing legend stopped Francois Botha with a right hook with 2:05 remaining in the eighth round to become the new WBF World Heavyweight Champion. The knockout win improves Holyfield's career record to 43-10-2, with 28 KOs.
"For me, this win represents the story of the underdog, the story of faith," Holyfield said. "I'm not doing this for the money, but to show people that your dreams can come true, and to never give up." He said he looks forward to bringing renewed attention and excitement to the heavyweight division.
Holyfield was fighting for the first time since December 2008. He has always been known for his innovative, scientifically-based training methods, which have kept his body in peak condition well past the age when most fighters have retired. He soon will be introducing his own line of nutritional products for the public.
Next, Holyfield has his sights set on the Klitschko brothers, Wladimir and Vitali, who hold the other major versions of the world title. Following Saturday's victory, Holyfield issued a challenge to the Klitschkos to settle the score in the ring.
"There's only one world, so there should only be one World Heavyweight Champion," Holyfield said. "I am going to be the undisputed heavyweight champion of the world."
Holyfield is the first five-time World Heavyweight Champion in boxing history, and one of the most famous athletes in the world. Holyfield has been in the public eye since representing the United States and capturing the bronze medal at the 1984 Olympic Games. Since then, he has endorsed numerous national products, starred in television shows and movies and even competed on the hit TV series "Dancing with the Stars."