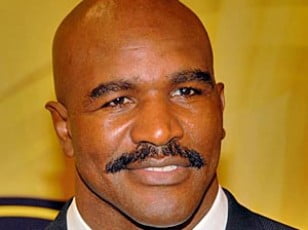 Former boxing champ Evander Holyfield has filed a lawsuit in Texas saying a lawyer who loaned him $560,000 foreclosed on his house seven days before the debt was due.
According to the Courthouse News Service, Holyfield also complained in the lawsuit filed in Houston that attorney Jeffrey Stern bought the property for himself after foreclosing.
The loan was made in January. In February, Holyfield was notified that the lender was accelerating the note and moving to foreclose because the boxer had not paid the homeowner's association assessment, had not maintained the property and had not given Stern proof of insurance.
Holyfield said in the suit that Stern had ignored a requirement in the agreement that the lawyer put in writing any request to create an escrow account to hold funds for taxes and insurance costs.
A sale was held on April 6. Stern bought the property for himself, according to the court document.
Holyfield is trying to stop the transfer of the property title and to have himself declared the lawful owner on grounds that Stern and his partner violated the contract.