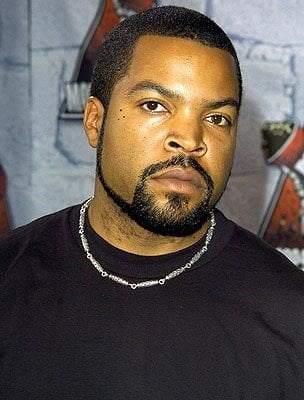 Within the last few years, we have seen several movies come from the mind of former N.W.A. founding member and Compton, CA native, Ice Cube. But now it seems Cube wants to do more realistic endeavors and first on the roster is a documentary about a team that for a while was synonymous with Cube – the then Los Angeles Raiders who are now the Oakland Raiders.
It's being said that the folks over at ESPN have recruited Cube to be the director of the movie Straight Outta LA, which is in part of the networks "30 for 30" series of documentaries, and a celebration of the teams 30th Anniversary. The title documentary is a sort of play on words of sorts to one of N.W.A.'s most influential songs of the 80's "Straight Outta Compton."
The documentary is said to be a visual presentation of the football team's influence on California and their move from Los Angeles to Oakland in 1995.
During the Raider era in Los Angeles, their rough and tough style, colors, and emblems began to take on a cultural edge when many gang members across the Los Angeles metro donned Raider jersey's, caps, jackets, etc… to "represent" their hoods. Ice Cube was one of them.
Here is a statement from ESPN regarding Cubes association with the film and how things came together:
Rapper-turned-filmmaker Ice Cube was not only witness to this evolution, he was also a part of it. As a member of the notorious rap group N.W.A, Ice Cube helped make the silver and black culturally significant to a new generation and demographic. Still a die-hard Raiders fan, Cube will explore the unlikely marriage between the NFL's rebel franchise and America's glamour city and show how pro football's outlaw team became the toast of La La Land.
Currently, there is no air date set for the hour-long documentary, but it's said to definitely be on tap for the first part of the 2010. 
In addition to Cube's contribution, other directors chosen for the series include Peter Berg, Reggie Rock Blythewood, John Singleton, Morgan Freeman, and Steve James.