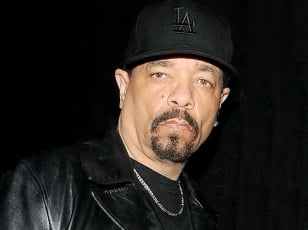 Talk about a man of many talents. How about we add "director" to that list of title's which include, rapper/actor/author/reality star. One of the originators of gangsta rap, Ice-T now wants to try his hand at being the man behind the camera in his new documentary, Something From Nothing: The Art of Rap.
The Art of Rap goes deeper into the minds of some of hip hops biggest and brightest talents. With Ice-T himself also being a veteran rapper, in this documentary, he initiates conversations regarding the personal details of some of raps best lyrics, and the countless number of memorable moments within the hip hop culture.
Earlier this year, Billboard.com asked Ice why he felt the need to do this, his replied saying,
"I was looking at the terrain of hip-hop and where it's going," Ice-T told  earlier this year. "A lot of the kids don't even know where it started, and I said, 'I wanna go and document the craft–not the money, not the cars, not the girls, the craft.'"
The film features quite a cast of hip hop heavies; included in that cast are: Afrika Bambaataa, Melle Mel, Nas, Big Daddy Kane, Common, DJ Premier, DMC, Doug E. Fresh, Dr. Dre, Snoop Dogg, Eminem, Grandmaster Caz, Ice Cube, Kanye West, KRS-One, Marley Marl, MC Lyte, Q-Tip, Raekwon, Chuck D, Rakim, Mos Def, and others.
Something From Nothing: The Art of Rap opens nationwide on June 15, 2012.