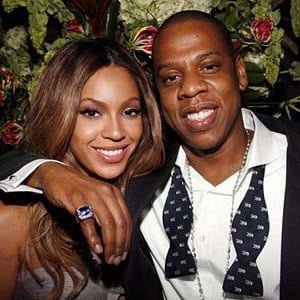 Beyoncé and Jay-Z are expecting a child, the MediaTakeOut site reports.
Citing an unnamed but "rock solid" source, the site says "legendary singer Beyoncé and her hip hop mogul husband Jay Z are expecting their first child together."
The report also says Beyoncé is doing well and is "expected to continue working throughout her pregnancy."
Keep in mind, this rumor pops up from time to time. Google "Beyoncé pregnant" and prepare for an avalanche of speculation.
Jay-Z packed Philips Arena last month, and the day after his concert he was spotted with Beyoncé and Atlanta's Jermaine Dupri at Stats, the sports bar just down the street from the arena.
Along with a crowd of about 10 friends, the trio sat in the restaurant's Lincoln Lounge area and watched sports.
We were told at the time that while Dupri munched on nachos and fruit punch, Jay-Z sipped a Corona and the Mrs. enjoyed a refreshing Smartwater spiked with raspberry iced tea flavored Crystal Light.
Wonder if they were celebrating?
From Ajc