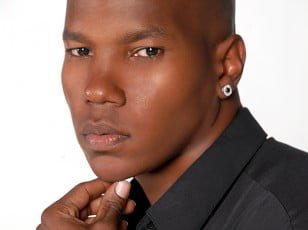 A life in constant transition. That's how former NFL linebacker Isaac Keys characterizes his journey from football free agency to reality television. Actually, the ebb and flow of his career began when he was a child. He strived to be both a stellar student and athlete, but sports certainly took a strong hold on him while attending Morehouse College, and that's when a scout from the Vikings saw the potential. Dreams and misconceptions of fame and fortune can envelop young talent though, and Keys found out in short order the darker, realistic side of the sports business. His life in football jockeyed from the NFL to the CFL and back, with other leagues in between. It was not easy, and as he will say – no regrets, but being a non-marquee name made life in the big leagues a sometimes-harsh reality check. Keys, who now joins eleven other successful bachelors in competition – including 80's chart topper Al B. Sure – is seeking to win over the infamous Donald Trump prot'eg'e Omarosa on the reality series The Ultimate Merger. He believes going from a gridiron game to the game of love is simply another adventure to embrace and embark upon. Keys' mantra says it all- "Life in transition; that's what it is."
You started out of college with a promising career opportunity with the NFL, but you were not drafted. What is the story behind your entrance into pro sports?
Coming out of a small school, a college not known necessarily for athletics, but for academics, it's hard to get exposure or people to take me seriously for my athletics and accomplishments in that conference at that school. There was the scout from Minnesota that did take me seriously. I fought though, saying look at my athletics and look at my academics. There was nothing wrong with being a student athlete. From there on, I just looked to working harder than the next person to get noticed. Sports have always been an important part of my life. Actually baseball was one of my strongest sports growing up. But with football, I liked the contact and the adrenaline. Honestly, I was just an athlete. It caught up with me in college, and allowed me to eventually make it into the pros.
How difficult was it for you once you were actually in the league?
Every time I stepped on the field, I felt like I had to prove myself, compared to a guy who got drafted. I felt like I had to work harder than him. I am blessed that I had the opportunity to be a part of professional football, but at the same time – it was a battle against who they had the money invested in, whether or not they were better than me. In my senior year of college, I wanted to get my degree. The NFL was a farsighted goal. People don't understand how much football can consume you. It's a little different if you are solidified in your sport and have all the big contracts. But when you're a free agent and aren't seeing any money come in – its sacrifice with no guarantee. I remember my first year training camp, there was so much pressure, but I hadn't even seen a payday. Once I was a part of the team though, of course my perspective changed. And then I played in the Canadian Football League. I hoped to go up there and have a good year, and come back and a team would take a chance on me in the NFL. That didn't happen. So, I went back for the second season in the CFL and realized I had been fighting all this time to prove myself. It's just a point where I realized all the things I was fighting for were not necessarily what I actually wanted to fight for anymore. With football, if your heart isn't in it, it isn't a game anymore. It takes the passion out it.
Did you always consider other career goals outside of football?
I come from a traditional family where you go to school, get your education and get a job. I was never able to do just that. I knew I wanted to do things in front of the camera. I had a knack for being in front of people, acting. If I said I knew what I was going to do and where I'd be, I'd be lying to you. I never thought I put that much pressure on myself to be in the limelight, but by the time I was playing football – I got used to that type of atmosphere. The scariest thing I faced coming out of football, was what do I do next?
You've since been involved with youth projects, public speaking and some other in-front-of camera action. What's on your agenda currently?
I have a reality show coming out, and it couldn't have come at a better time. The Ultimate Merger with Omarosa. The reality of the situation is that it's just me, and that's what I'll always be – me. So, it's a different way to find love.
That's an interesting twist and turn from the reality you experienced in sports.
Life in transition; that's what it is. That's what people miss when they don't move on. They get stuck in a rut and then keep chasing the same dreams. You don't want to hear it, you have to figure it out for yourself. That's what I did. Never settle. Be happy with what you have, but don't be content.