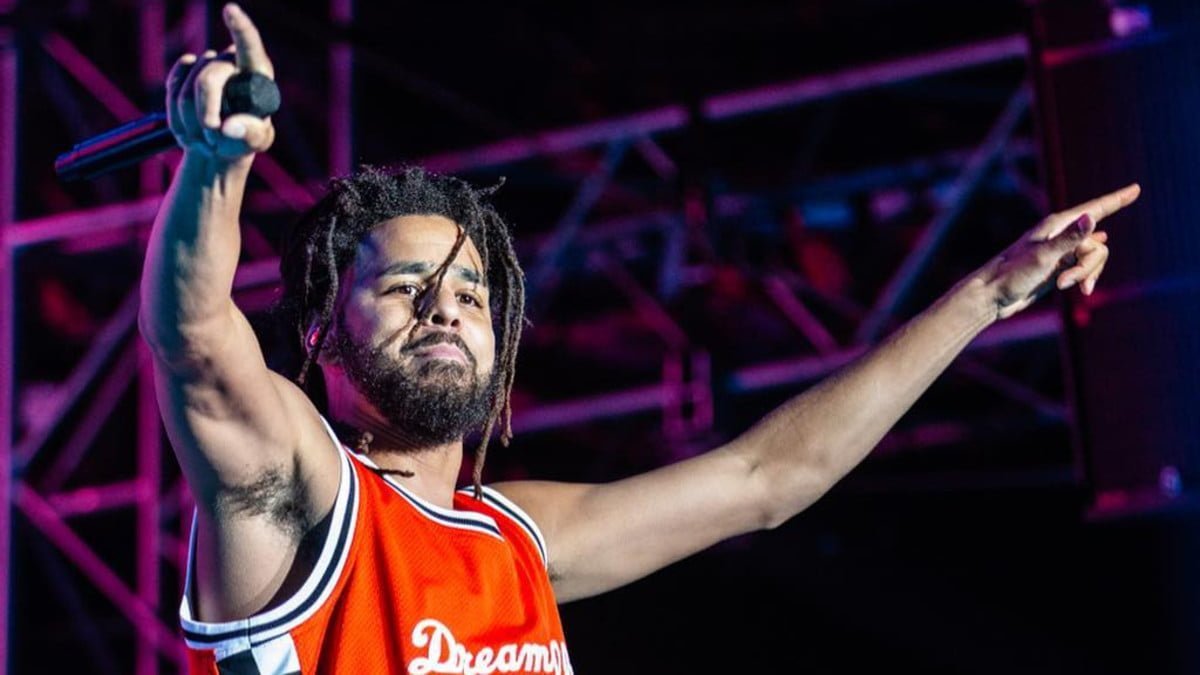 Yesterday J. Cole announced on Instagram an update of his upcoming album, The Fall Off.
"No date for the album yet, taking my time, still finishing," he communicated beside grainy cover art of two dogs assailing at each other while being kept back by chains.
While fans won't get an album for a bit, J. Cole did announce that the first two songs off the project will be dropping today (July 22). "The Climb Back," produced by J. Cole himself and "Lion King on Ice" produced by J. Cole, T-Minus, and Jetson will both be hitting the sound waves at 10 p.m.
The Climb Back – produced by me.
Lion King on Ice – produced by J. Cole, T-Minus, and Jetson. First 2 songs from The Fall Off. Dropping tomorrow night 10pm. No date for the album yet, taking my time, still finishing. ❤️

🧗🏾‍♂️🧗🏾‍♂️🧗🏾‍♂️ x 🦁🦁🦁 pic.twitter.com/b7h0fowVPp

— J. Cole (@JColeNC) July 21, 2020
Earlier in the day, he shared a personal essay for Derek Jeter's The Player's Tribune, and dove deep into his college basketball dreams and signing his first record deal. The post, The Audacity, also revealed that the 35-year-old MC is a father of two.
Though his personal life is typically kept in the shadows, Cole reminisced about the four-year rush of blood to the head since he released his 2016 album 4 Year Eyez Only, while opening up about this previously unseen domestic part of his life.
"Four years have passed. In that time I've been blessed with two sons, learned the delicate art of balance between parenthood and career, had the pleasure of working with a ton of talented artists as a featured rapper, spent 10 magical days recording a Dreamville album in Atlanta, and put a lot of time and energy into sharpening my sword and growing as an artist," he wrote, doubling up on the one son he'd previously spoken about.
Cole, who unobtrusively married longtime steady girlfriend Melissa Heholt in 2015, also indicated that while he's centering his attention on his upcoming The Fall Off album, thoughts of retirement are surging as well for him.
"I have a long-term plan of becoming the best rapper I could possibly be before hanging up my jersey, leaving nothing on the table when all was said and done," he said, noting that his "fire" to rap has been rekindled and that he has "a few more items to check off" his career bucket list. "As I approach the summit of this mountain, I still find myself staring at that other one in the distance, wondering if I can climb."
He was also spotted with Dave East yesterday, from a photo that was posted through East IG. I know fans are looking ahead to that collaboration happening as well.
Last update was on: September 6, 2023 9:20 pm