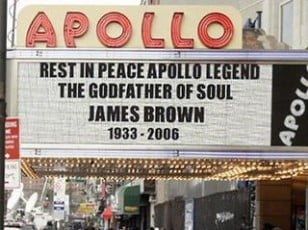 The Apollo Theater is installing a Walk of Fame Monday morning.
The first plaques on the 125th Street sidewalk in front of the theater will honor entertainers who have been inducted into the Apollo Legends Hall of Fame, including: Quincy Jones, Patti Labelle, James Brown, Smokey Robinson, Michael Jackson and Ella Fitzgerald.
The construction of the Walk of Fame was announced in 2008. A ceremony will begin Monday at 11 a.m.