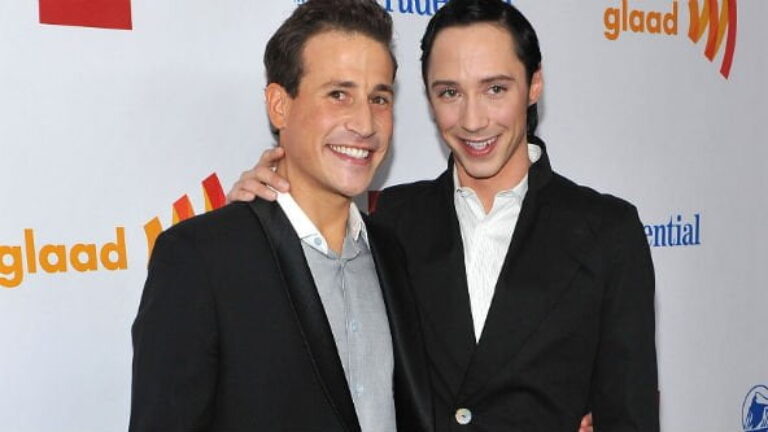 Lately, Johnny Weir's life has gotten a lot more dramatic off the ice than on it. The flamboyant ice skater and Sochi Olympics commentator is currently in the midst of a bitter divorce from his husband, Victor Voronov. The two, who wed on December 30, 2011, have been trading nasty accusations almost from the moment Weir announced that they had split up on March 19th, 2014.
Among the accusations: that Victor Voronov was an emotionally abusive control freak who cut Weir off from his friends and family, even his own mother. Weir also accused Voronov of beating the pair's little dog, Tema. The marriage, according to Weir, had been falling apart since the fall of 2013. As for Voronov, he tweeted that he had been "shocked by the abrupt ending of my marriage" and seemed blindsided by the divorce announcement.
While the divorce is still pending, the two have agreed to a temporary agreement that has Weir paying Voronov $1,000 a month in support. The ice skater is also responsible for paying Voronov's rent and a number of other living expenses.
The two have also agreed to joint custody of their beloved dog, with Weir getting the majority of Tema's time. As for Voronov, he will get to keep the dog one week a month and any time Weir has to leave town for more than two days. This is also a temporary agreement that will be in place until a full custody hearing can be set.