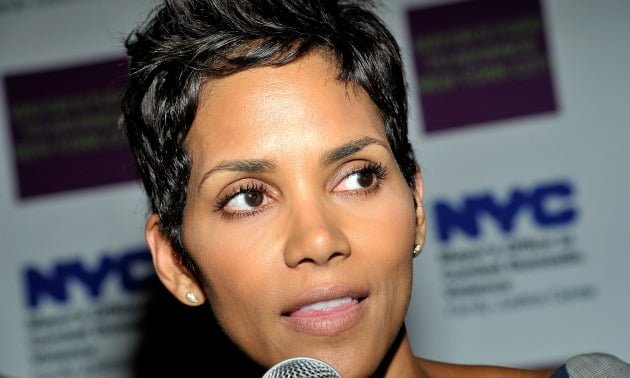 An L.A. judge has basically told Oscar-winning actress Halle Berry, 46, to bid adieu to her plans of moving to France with her daughter, Nahla Aubry. According to TMZ, Berry claimed her four-year-old daughter would be safer from paparazzi and other intrusions on her privacy in France.
Not surprisingly, Nahla's father, Berry's ex-boyfriend Gabriel Aubry, 36, wasn't happy with the idea, and, on November 9, the judge sided with him and ruled that Berry could not take Nahla to live permanently in France with her and her new fianc'e, French actor Olivier Martinez.
Berry and Aubry, a model, were together for about five years, before splitting up in 2010. The pair's custody fight over Nahla has been ugly at times, with both parties trading insults and accusations about the other's ability to parent.
The judge's decision means that Martinez and Berry, who were recently engaged, will probably have to ditch the idea of living in France. The two met while starring in the film, "Dark Tide" together and came out as a couple in 2010. This will be Berry's third marriage. The sexy actress was also married to baseball player David Justice from 1993 to 1996 and to R&B singer, Eric Benet from 2001 to 2005.