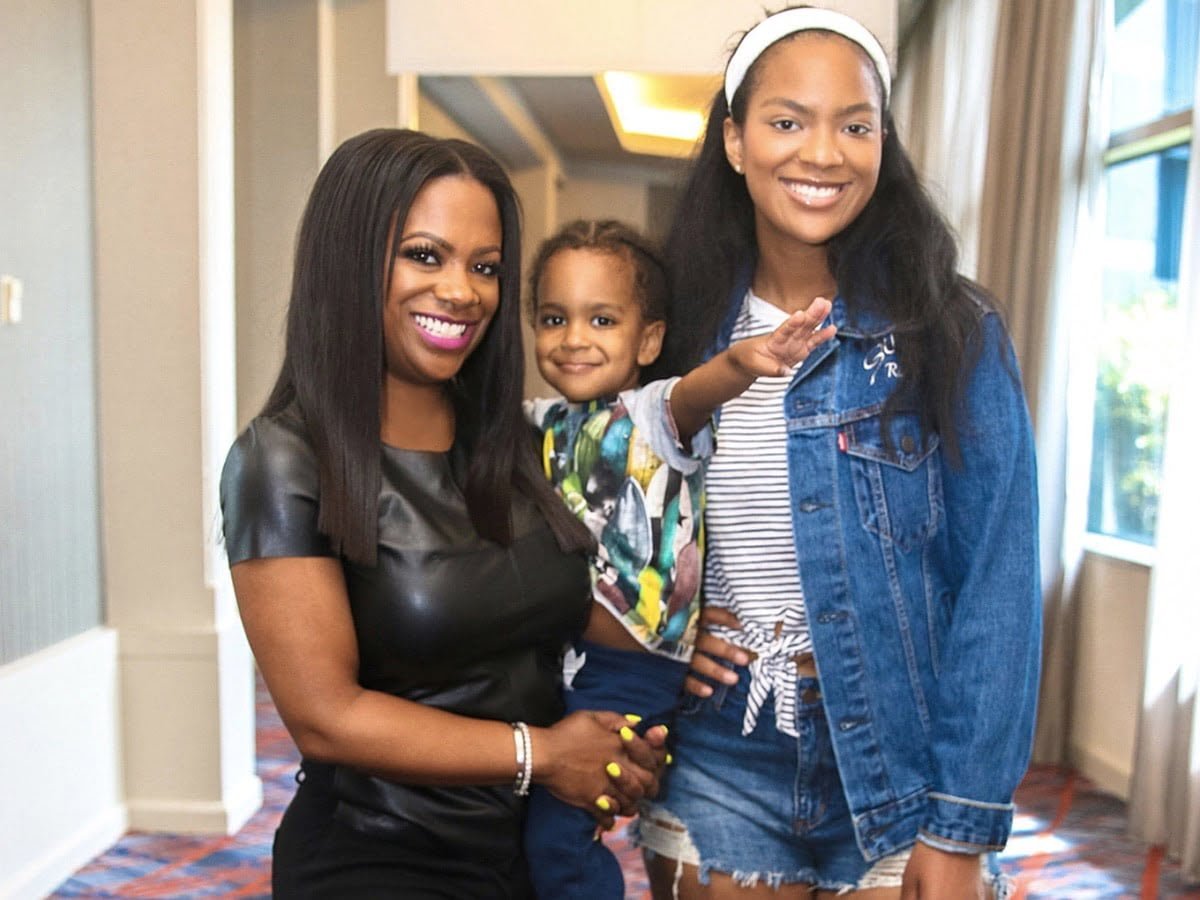 ATLANTA, Ga. – Kandi Burruss shares some laughter via her Instagram with a hilarious video featuring her mom and daughter.
The American rapper and TV personality shared a scholarship prank where her daughter, Riley Burruss, talked about who inspires her the most. According to her, her grandma, Mama Joyce, inspires her.
It was such a hilarious video that Riley couldn't even hold herself back while saying some things about her grandma while her grandma tries to correct the lies that she's talking about.
Not too long into the video, everyone started laughing, including Kandi, who seemed to be at the back taking the video. Besides them, fans also had so much fun watching Riley trying to prank her grandma and how insistent Mama Joyce was in the video.
One of Kandi's fans liked the video post and shared that she was dying of laughter, while someone else commented that the video was so good and fun to watch.
Another fan also pointed out that Kandi's daughter and mom messed up her lashes and mascara from laughing so much. She even had tears hollering watching the hilarious prank video of the two, the same fan added.
A fan also pointed out that Mama Joyce's voice got higher and higher, and it was a hilarious thing. Someone else commented that Kandi's mom's high-pitched voice made her cry of laughter the entire video.
Meanwhile, another fan shared that she's like Riley when doing a prank. She would be terrible at it and couldn't finish the video because she'd be laughing the whole time.
It seems that good fun is always around Kandi Burruss nowadays. It wasn't a long time since she celebrated her daughter's birthday. She told Riley how proud she is of the woman she's becoming in a sweet birthday post.
Kandi Burruss' fans are also excited about her new ventures, including her new YouTube video.
Last update was on: September 6, 2023 2:16 pm