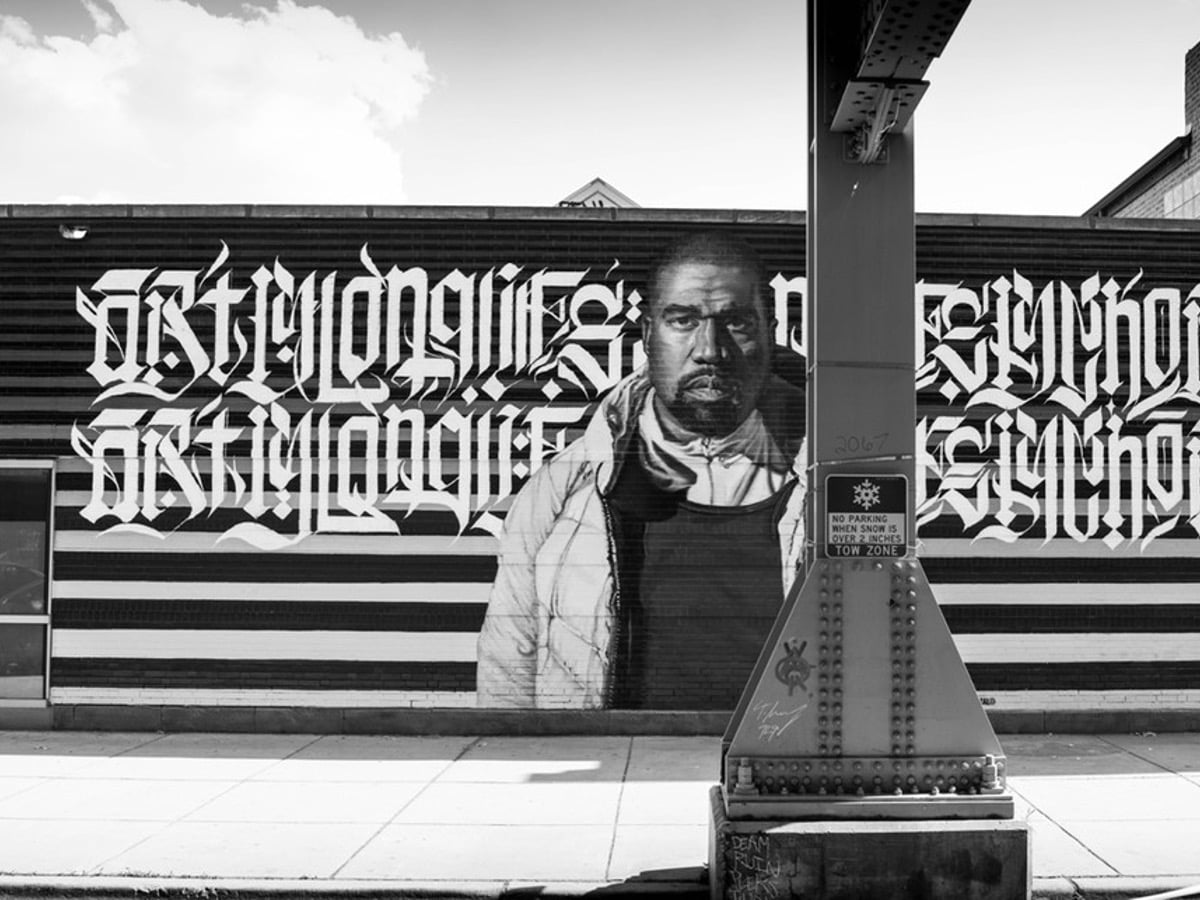 Non-fungible tokens or NFTs have become a craze nowadays. The hype and clamor for this non-interchangeable and unique data unit on a digital ledger or blockchain appear not to be decelerating.
With this event, you will learn that a Kanye West NFT is now being sold online. That is right: this product is in the form of Jason Peterson's stunning mural of the Atlanta, Georgia-born rap star.
Peterson is an artist based in Chicago. He is well-known for his artworks and photography. If you are curious about Peterson's Kanye West NFT, this artist unveiled a brand-new mural of the legendary rapper in Chicago this week.
You should know that 'Ye began his rap career in Chicago, although he was born in Atlanta. Additionally, The Windy City is Kanye West's hometown, and its West Loop is where the mural got painted.
This location is at the intersection of West Lake Street and North Sangamon Street. Peterson confirmed that he is selling the Kanye West NFT online.
If you are interested, you can find this item on YeahProbablyNothing.com. As a buyer of the Kanye West NFT, you should remember that you will forever be associated with the mural via a QR code. Plus, you will technically own the artwork itself.
With the Kanye West NFT available for sale, you can tell that this product lands the "Donda" rapper, also known as Saint Pablo, Yeezus, and Yeezy, in the same avenue as other famous rap legends.
As you know, Eminem invested in the NFT startup called MakersPlace recently. Furthermore, Jay-Z sold the cover of his 1996 studio album "Reasonable Doubt" as an NFT.
The news about the Kanye West NFT demonstrates that non-fungible tokens have grown in popularity since 2021 started. You can say that with 'Ye's immense fame, the Kanye West NFT will also lure more hip-hop and rap stars to embrace the new wave of financial and blockchain technology.
Last update was on: May 1, 2023 12:45 am