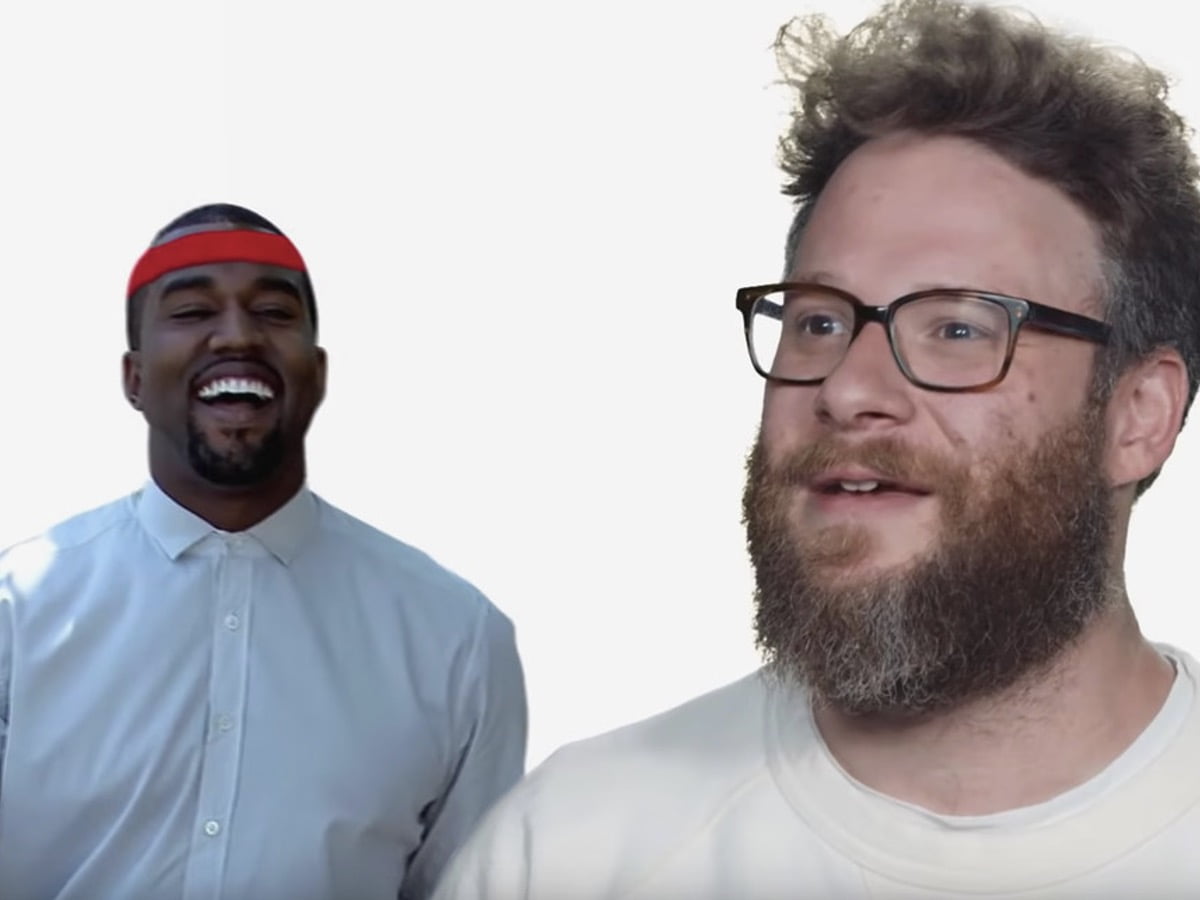 Kanye West and Seth Rogen may not be best friends, and they are also not close to each other. However, this week, you will discover that Seth Rogen felt impressed by Ye's latest studio album, "Donda."
Therefore, you can say that the Hollywood actor is a fan of the Atlanta, Georgia-born rapper. Kanye West and Seth Rogen are both superstars in the entertainment industry, but you can tell from the latest news that one can be a fan of the other.
Seth Rogen chatted with Pharrell Williams on the OtherTone podcast lately. In this event, you can learn the "An American Pickle" star was sharing his viewpoints on "Donda." 
Seth Rogen explained why Kanye Omari West's music stands out and said he loves the rapper's tenth studio album. If you can recall, "Donda" was released last Sunday, August 29, 2021, by record labels Def Jam Recordings and Good Music.
Kanye West and Seth Rogen now have an official history together as artists, as the latter cannot help but praise the former. Seth cited that Yeezus is a unique artist. 
He added that he thought Kanye's craft was truly interesting. Seth also relayed that music lovers could turn on any song for half a second and understand that it is a song by Kanye West.
The American-Canadian Hollywood movie star described the billionaire rap artist as "auteur-ish." Seth Rogen also said that Kanye West is interesting for being capable of carving out a very extraordinary song.
You can tell that, at first, Seth did not comprehend Kanye's music with "Donda." He mentioned that he wanted to ask what the rapper was talking about and how much unreasonable matter could emanate from his mouth.
Nevertheless, Kanye West and Seth Rogen truly connected in the former's latest studio album. After all, Seth remarked that, after not initially understanding Yeezus's songs, he told himself that he loved "Donda" for being incredible that he intended to listen to it for two consecutive weeks non-stop.
Last update was on: November 29, 2023 10:10 am