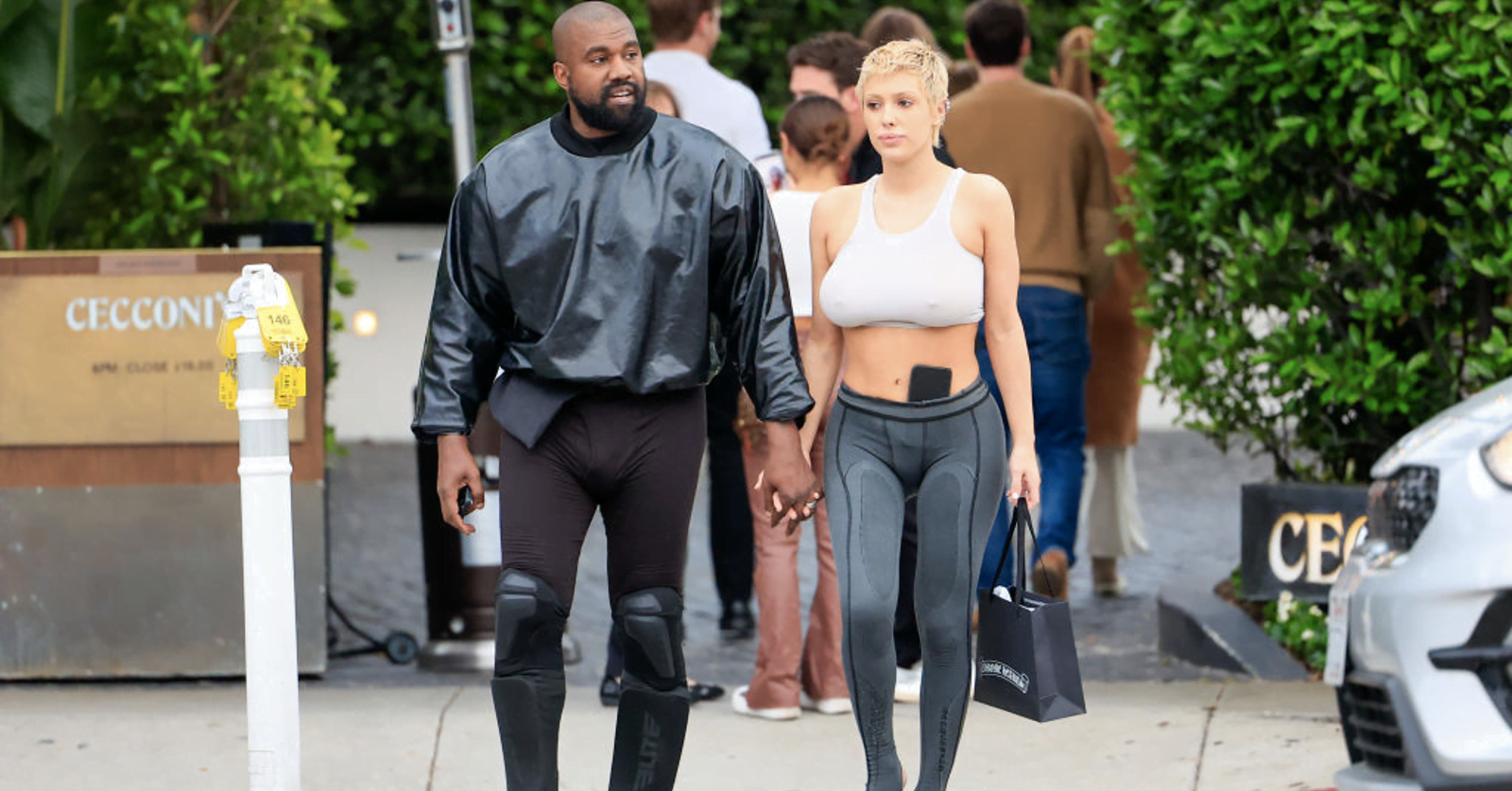 Kanye West, the famed artist and designer, is allegedly immersing himself in the creation of novel fashion concepts, according to a well-placed source who spoke to US Weekly. This source detailed the ambitious scope of West's endeavors, revealing that the designs he's working on will be groundbreaking. West has the intention to stage an impressive "comeback" within the realm of fashion. Interestingly, it seems that he has not been working alone, as the source pointed out that he's collaborating with his "wife," Bianca Censori.
Together, the duo has been venturing around the world, nurturing and developing fresh ideas for fashion. The insider portrays their journey as an exciting time filled with inspiration. They stated, "They are having a blast traveling right now and Kanye has been very inspired." The source also revealed that West has been actively involved in not only designing but also writing music, finding inspiration in their travels.
Moreover, the source elaborated that Censori has been an integral part of West's creative process, contributing to the designs. The shared belief between them is that their collaborative fashion creations have the potential to shift cultural paradigms. "Kanye feels he's on the precipice of a big comeback," the source noted, emphasizing West's confidence in his impending return to prominence in the fashion scene. This assertion comes with a depiction of the couple's relationship as joyous and affectionate. They were described as always showcasing their love for one another, painting a picture of a happy and devoted partnership.
In recent weeks, West and Censori have been noticed traveling through Italy, engaged in various activities that hint at their artistic pursuits. The reports include accounts of West's interest in fabric stores, possibly in search of unique materials for his designs. The couple's fashion choices have also made headlines, as they have been seen in some rather eye-catching outfits.
Adding to their international escapades, they were present at Travis Scott's live show in Rome. During this event, Scott introduced UTOPIA to the world, and the duo impressed attendees with their coordinated monochrome clothing – Censori in an all-white ensemble, and West in all-black.
In addition to the news about fashion, the source's claim regarding West's work on new music finds corroboration in some other recent reports. Chicago producer Fya Man, during a Reddit AMA, insinuated that West has been crafting a new album. The details of this musical endeavor surfaced around the time of West's widely-talked-about birthday celebration earlier this summer, an event made famous for its rather unconventional entertainment, including the use of nude models as sushi platters.
The combined picture painted by these various reports is of an artist energized and inspired, ready to make waves in both music and fashion. Kanye West's creative force appears to be in full swing, with the support and collaboration of his partner, Bianca Censori, as they travel the world embracing creativity and innovation. This fresh phase of West's career promises to bring new, unexpected contributions to the fields of fashion and music, reflecting his unique vision and artistic prowess.