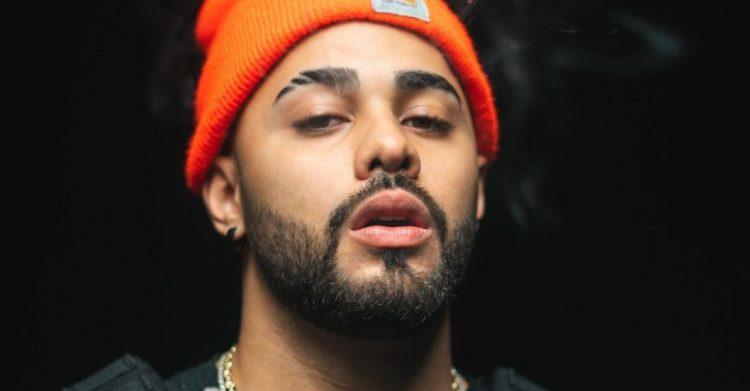 If you think these days are dangerous, Kerr Yen may agree with you. If you are wondering about this public figure, he is a reggaeton artist.
Tracks featuring Kerr Yen include "Happy Place" and "Mi Intencion," which he completed with fellow musician Anonimus. If you have already listened to these catchy songs, you must have felt impressed with the Latino singing sensation's singing voice. 
Last weekend, you will feel worried to learn the report that Kerr Yen had a terrible experience. It is because this musician was robbed at gunpoint. 
This event is surely horrendous, and you would not want it to happen to anybody, more so with promising artists like Kerr Yen. The robbery incident involved two armed men pointing their firearm at the singer in front of a recording studio.
You will truly feel that nobody is safe nowadays wherever and whenever they are with this horrible happening. Based on various entertainment news outlets' reports, the suspects who attempted to rob Kerr Yen fled in a truck.
The getaway vehicle is a gray pickup truck. Moreover, these felons fired shots before fleeing the crime scene.
If you wonder how the suspects looked like, based on the reports, they are Hispanic males. Plus, their ages are between 20 to 30 years old. One of them has short and cropped hair and was wearing blue jeans and a black t-shirt. 
At the time of writing, it is unclear where Kerr Yen is now. But you must be hoping that he is somewhere safe and far away from those felons.
Kerr Yen is a Puerto Rican rapper. At this time, he is under the management of Ikon Music. Additionally, the reggaeton singer has collaborated with many platinum musicians.
Besides Anonimus, these other artists consist of J Alvarez, Ñejo, and Chucky73. Kerr Yen was reportedly in Miami, Florida over the weekend to create a music video when the unfortunate robbery incident took place, finding him as the victim.
Last update was on: September 6, 2023 8:34 pm