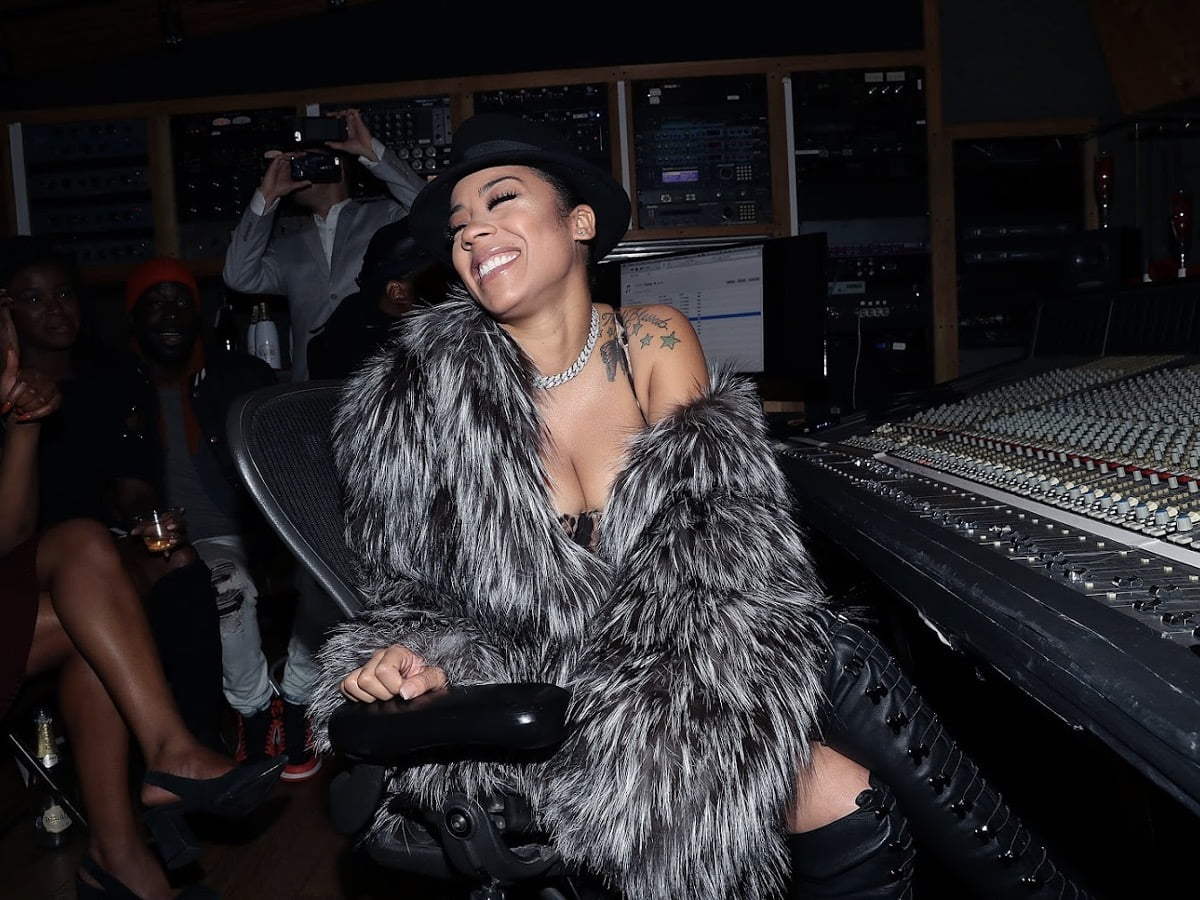 Since 2021 is almost finished, you will discover Keyshia Cole's New Year's resolution. The "Heaven Sent" singer announced via her official Twitter account that she intends to spend more time this coming 2022 loving herself.
You will also discover that this 40-year-old mother of two children plans to accomplish her New Year's resolution by being celibate for one year. She actually wrote this intent of hers in a recent social media post.
As a fan, you may wonder more about Keyshia Cole's New Year's resolution. If you can recall, this Oakland, California native had previously opened about her love for celibacy periods. 
Back in 2015, Keyshia Cole discussed her sex life during her interview with VLADTV. She remarked that she was just a little exhausted of the drama. 
Moreover, Keyshia Myeshia Johnson Cole pointed out that time that she merely needed to concentrate on her styling and career. She did not want to worry and wanted zero people calling her or she calling another person.
As you can see, Keyshia Cole's New Year's resolution is similar to what she wanted six years ago, which was to focus on her life by practicing celibacy. 
You will also find it interesting to learn that this singer, who also moonlights as a TV personality and songwriter, affirmed that by practicing celibacy, she could smile more and focus on herself and her music craft.
Keyshia Cole mentioned during her past interview that taking time away from being sexually active enabled her to get to know herself better as a woman and her accomplishments. 
Finally, you will find it heartwarming to learn that this R&B, hip-hop, and hip-hop soul musician wanted to be there for her young son at that time, and so she wanted to be celibate.
Keyshia Cole explained that she did not want her school-aged child to see her lonely, crying, or upset. 
From her 2015 interview, you can tell that Keyshia Cole's New Year's resolution is about herself concentrating more on finding beauty in self-love and self-care, which you can say were unavailable when she was attached to some boyfriend.