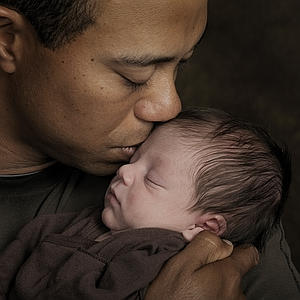 NYP Reports: Also yesterday, the Florida Department of Children and Families visited Woods' home, presumably to check on the health of his 2-year-old daughter and a 10-month-old son, the Web site RadarOnline reported.
Workers for the child-protection agency arrived with a police escort today and stayed at the golf pro's Isleworth home for about an hour, the site said.
The report did not say why officials made the visit, but it said the agency would typically do an investigation following an incident of domestic violence, like the kind of assault Tiger's wife is alleged to have unleashed upon him following an ugly Nov. 27 argument over his cheating. Radar did not reveal its sources.