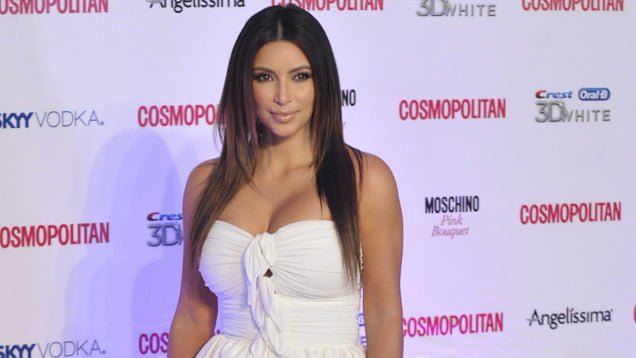 Kim Kardashian receives plenty of attention for her curvy figure. In fact, arguably, said curvy figure was every bit as responsible for launching the celeb's career in the spotlight as the infamous sex tape.
Now, the reality star turned fashion designer wants to make sure that curvy women in the United Kingdom have access to the same form-flattering fashions seen so commonly on the bodies of Hollywood's most curvalicious women. And Kim's accomplishing just that with the release of a brand new clothing line in the UK.
The new Kardashian clothing (or klothing?) line will be sold at Dorothy Perkins, a popular clothing retailer known for offering a variety of sizing options. This newest label named (predictably) Kardashian Kollection will offer a sassy, sequiny look for women wearing sizes 8 to 16. Best of all, the clothes are said to be (gasp) affordable! Because apparently, Kim knows just how it feels to be stuck in poverty. Or, at least, she has a really good imagination.