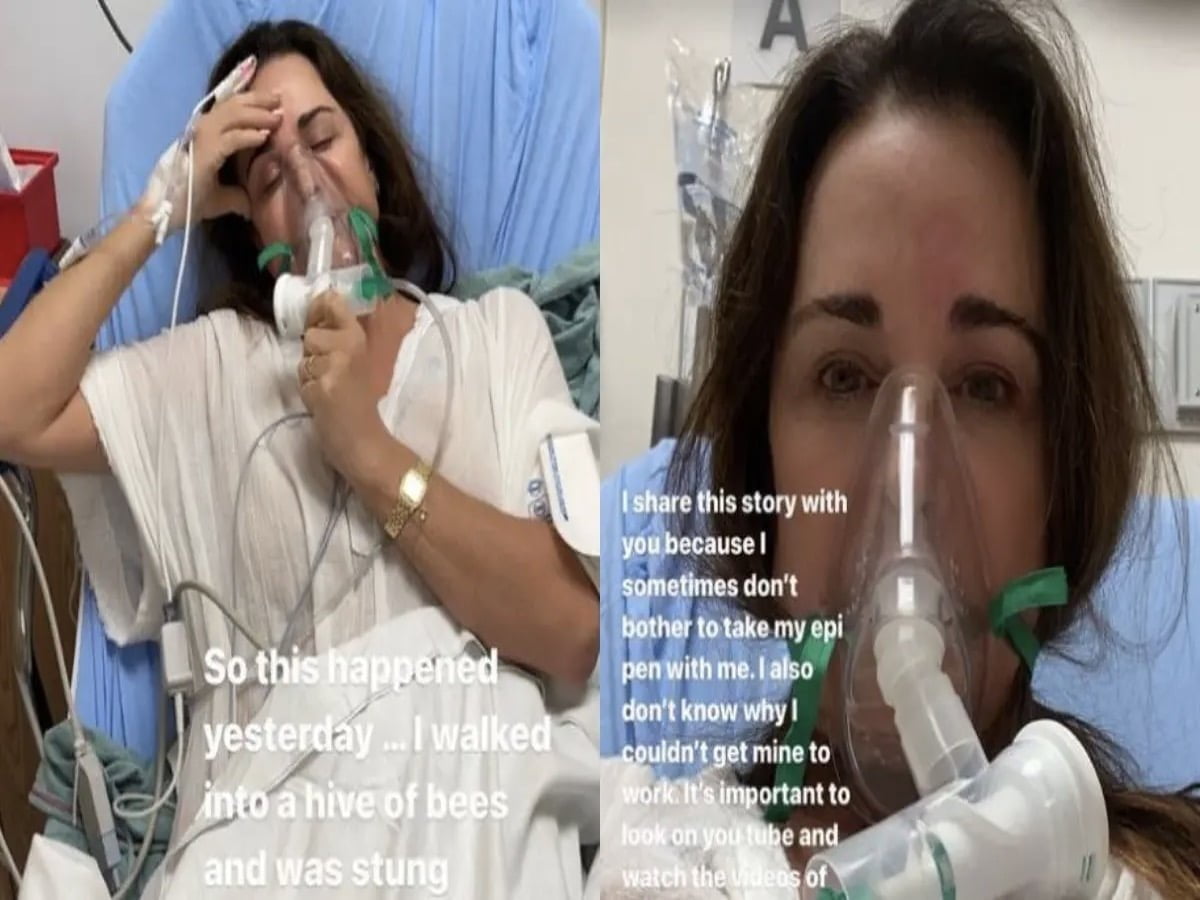 LOS ANGELES, Calif. – Real Housewives of Beverly Hills star Kyle Richards ended up in the hospital after a scary incident with a swarm of bees.
The reality star shared on social media her misfortune after getting stung by bees multiple times. Kyle accidentally walked into a beehive while walking around her mansion, which immediately led her to need medical help.
When everything's done and she's feeling better, the RHOBH star shared the story with her fans on social media. Kyle shared a video taken from her surveillance camera and some pics she took at the hospital and explained what happened to land her in the hospital.
As you might have seen in her video, Kyle was running around her mansion's poolside. She was already stung by bees during that time, as she narrated in the clip. For those who know the reality TV star, she's terrified of bees, but that's not all. Kyle is also allergic to a bee's venom, so getting stung was a huge threat to her health.
In the video, Kyle Richards was screaming for help as she runs into her mansion's patio. She was also trying to pull out stingers from her hand, but the bees are still around her hair. In her attempt to get rid of them, the reality star decided to jump into her pool.
In her Instagram post, Kyle said that she could laugh about the entire ordeal now. However, it was stressful for her, saying that no one heard her calling for help. She also tried using her epi-pen, which she found defective. Kyle also added that her landline couldn't dial 911.
Ultimately, she was brought to the hospital and received the necessary treatment. Kyle Richards shared a pic from the hospital, where she had an oxygen mask on. In the caption, the reality star also shared the lessons she learned from the entire experience.
Last update was on: September 6, 2023 12:16 pm