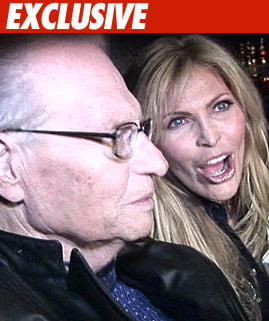 TMZ has learned Larry King's wife, Shawn Southwick has just filed her own legal papers for divorce.
Shawn's lawyer, Joe Mannis, filed the docs minutes after Larry filed.
Shawn is asking for primary physical custody of the couple's two kids, as well as spousal and child support.
She is alleging "irreconcilable differences."
Shawn is also claiming much of the real estate as her separate property, including the Beverly Hills house she shared with King.