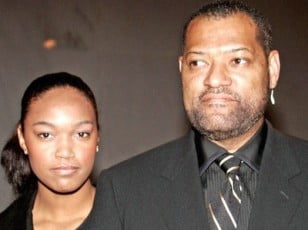 According to TMZ, 18 year old Montana contacted her dad for the first time since news of her XXX career broke and he wasn't having it.
Laurence reportedly told her her, "I'm not going to speak with you 'till you turn your life around, you embarrassed me.
He shouldn't wait for Montana to stop her h**ish ways anytime soon. She recently told ENews that she loves being filmed having sex.
Laurence fired one more shot before brushing his daughter off. "You used your last name. No one uses their real name in porn.
That's real talk right there from a hurt father, I hope they can eventually work this all out.