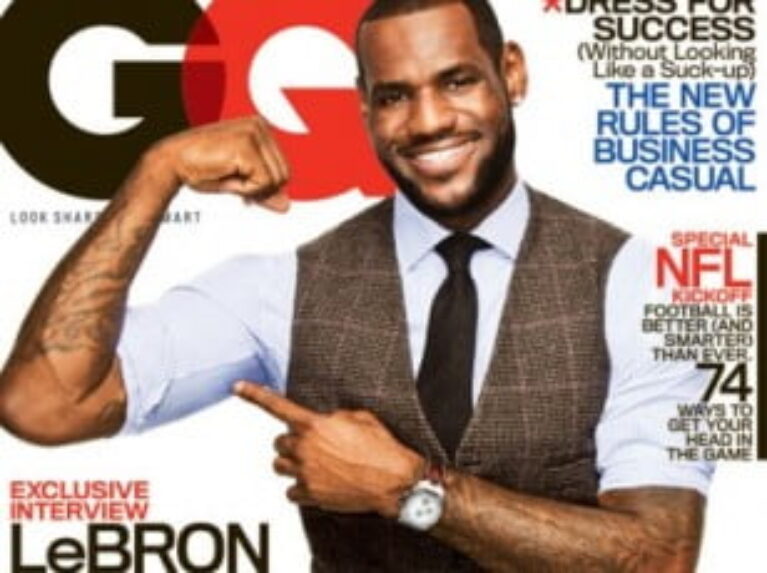 LeBron James will grace the cover of GQ in September, with the hook a lovely story by J.R. Moehringer, who interviewed the two-time defending NBA MVP three times this summer for the piece. In it, LeBron opens up about a few items previously untouched in the run-up and aftermath of The Decision, James' infamous one-hour ESPN special during which he announced he'd be joining friends Dwyane Wade and Chris Bosh with the Miami Heat. (See excerpts of the story.)
Of particular note, LeBron makes his fullest comments on Cavaliers owner Dan Gilbert, who unleashed an impassioned if completely bonkers Comic Sans screed the night of The Decision. Gilbert called James selfish, disloyal and a quitter, among other things. LeBron's response?
"I don't think he ever cared about LeBron," James tells Moehringer. "My mother always told me: 'You will see the light of people when they hit adversity. You'll get a good sense of their character.' Me and my family have seen the character of that man."
LeBron also refutes the widely-held belief he betrayed his hometown by leaving the Cavaliers by noting that he's from Akron, not Cleveland.
"It's not far, but it is far," LeBron said. "And Clevelanders, because they were the bigger-city kids when we were growing up, looked down on us. … So we didn't actually like Cleveland. We hated Cleveland growing up. There's a lot of people in Cleveland we still hate to this day."
From ESPN