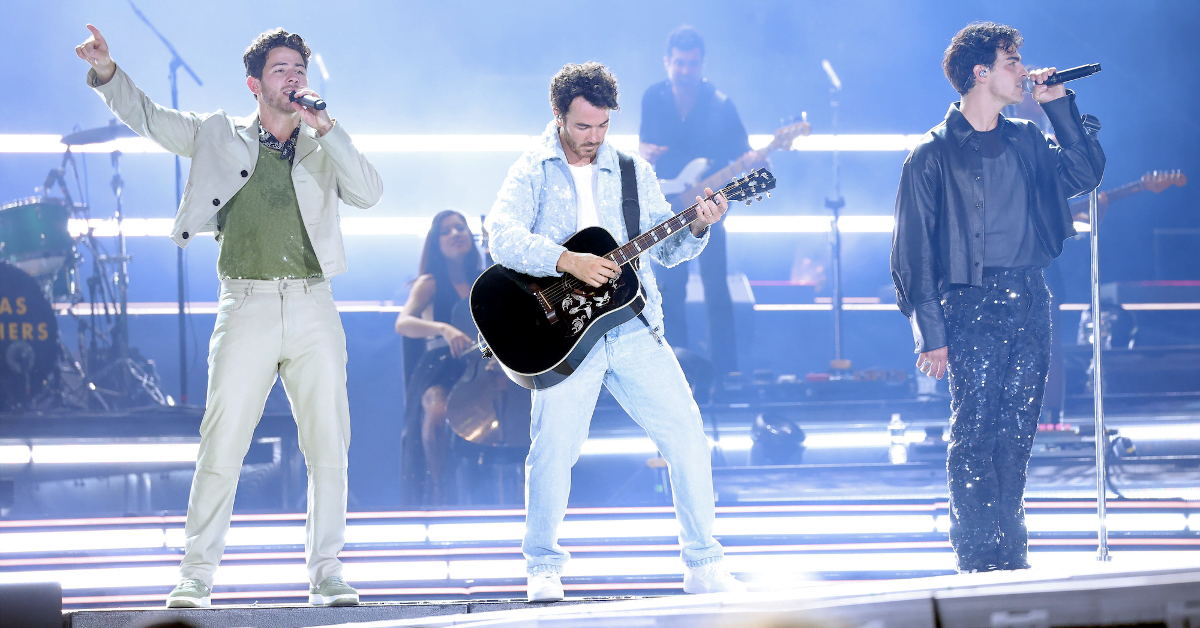 Joe Jonas became emotional after reading a sign at their concert, and Kevin Jonas couldn't hold back his tears during the performance. The Jonas Brothers were deeply moved by an audience member's tragic tale. At their Toronto show on Saturday, they dedicated their song "Little Bird" from 2023 to a grieving mother's deceased child. A fan's footage showed Joe Jonas spotting a sign in the audience, which mentioned honoring a lost loved one with their song, at their performance at Rogers Centre. He then invited the sign-holding woman, Magda, onto the stage.
Magda was asked by Joe about the name of her departed child. She responded with the name "Valentina." Joe, now 34, embraced her and expressed that the evening's performance of "Little Bird" was in honor of Valentina. As the song played, another video captured Kevin Jonas brushing tears from his eyes. Earlier in May, Kevin uploaded a TikTok with his own daughter, Valentina, where she expressed her love for "Little Bird." She mistakenly thought the song might be about her due to its title. When she pointed out her father's bird-themed tattoos, Kevin asked who they represented, and she mentioned herself and her elder sister, Alena, who's 9.
Nick Jonas, in a January chat with Variety, mentioned that "Little Bird" focuses on the theme of parenting and resonates differently with everyone. He praised the track and noted its place in their latest album, The Album, which launched in May. The Jonas Brothers have embarked on their largest tour to date, The Tour. This began on August 12, with two packed performances at Yankee Stadium. The group's setlist comprises songs from five of their albums, including recent and past hits. Nick, at the age of 30, shared with PEOPLE that the tour was their most ambitious yet. He highlighted the challenge of performing songs from five albums in one evening and expressed gratitude for their musical journey.