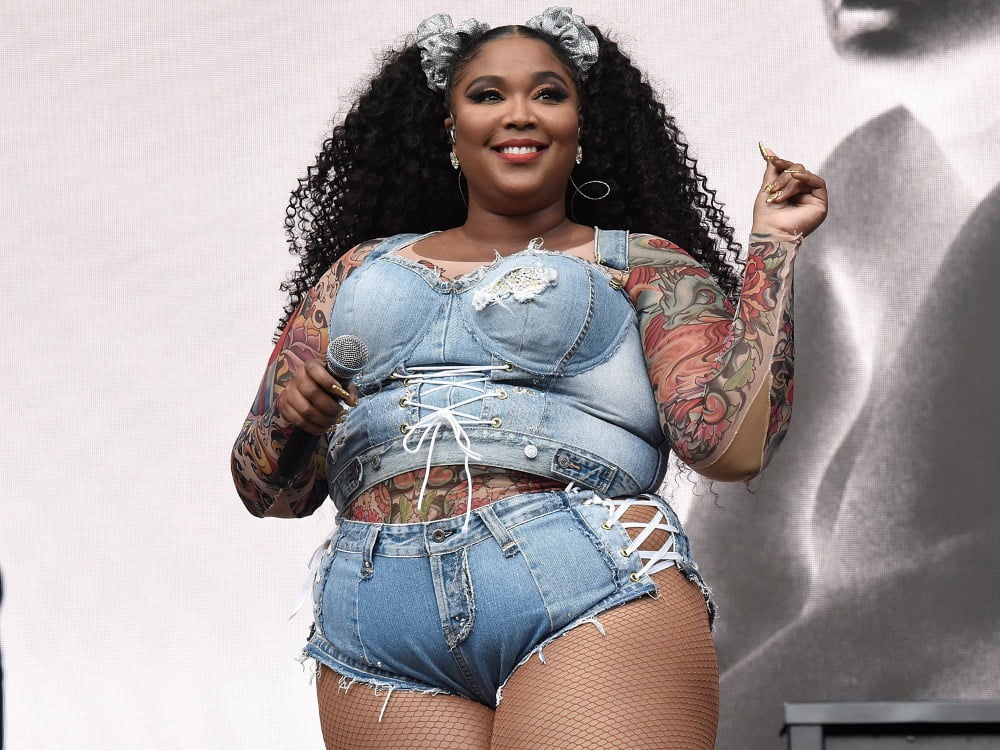 Lizzo has impressed DaBaby once more, and this time with her painted fingernails and toenails. If you can remember, Melissa Viviane Jefferson caught the controversial Jonathan Lyndale Kirk at the end of last year with one of her sultry social media posts.
Lizzo exhibited her behind, and she shared a video of herself looking back at it while in front of the camera at that time. You can recall that this Detroit, Michigan-born rapper captioned her social media post, "What's under the hood?!"
Then, DaBaby arrived in her social media upload's comments section shortly after, preparing and waiting to give her a peach emoji. You can tell that 30-year-old Baby Jesus appreciated Lizzo's social media post. 
This week, you will find another similar scenario in which DaBaby publicly declares his fondness for the "Rumors" musician. Last Saturday, February 19, you must have seen Lizzo flexing her new pedicure and manicure to her more than 11.9 million Instagram followers at the time of writing. 
She captioned a short clip uploaded to her story as "New set," sharing her nude fingernails and matching toenails oiled up and sensually rubbed by the three-time Grammy Award-winning singer herself as she moaned "yeah" repeatedly in the background.
Then, you will discover DaBaby took a screen recording of the "Truth Hurts" hitmaker's latest social media post. This North Carolina-based artist shared it to his own feed next, instead of merely sliding into Lizzo's DMs upon seeing her painted fingernails and toenails.
You can read DaBaby's message to his over 20.4 million Instagram followers at the time of writing, saying, "Just shot @lizzobeeating a DM and told her her new nickname 'Lil Sexy.'" Then, you can find the rapper's caption with the expression "#Don'tPlayWithHer."
At the time of writing, you will find DaBaby's social media post about the owner of the Instagram handle @lizzobeeating has already raked in exactly 3,052,815 Instagram fan views.