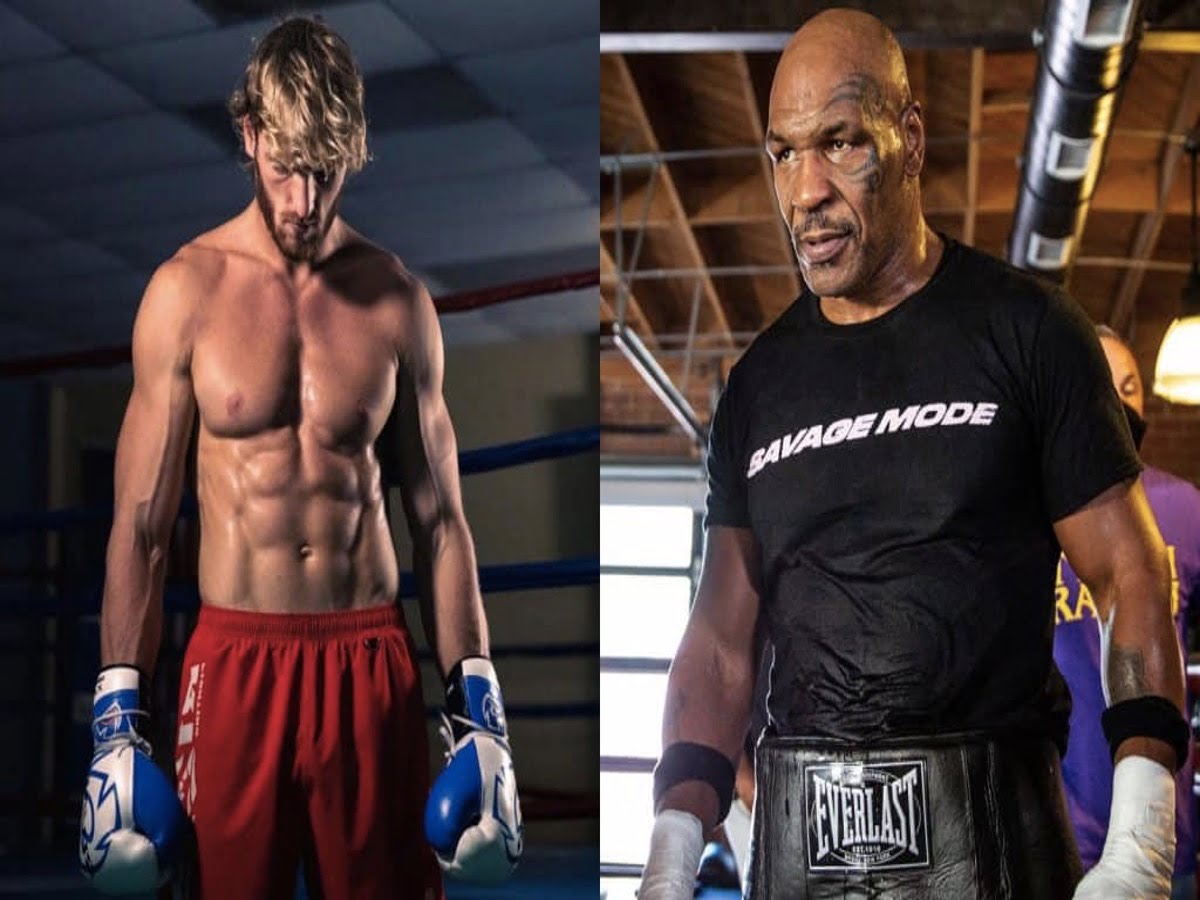 A couple of months ago, Logan Paul had an exhibition fight with Floyd Mayweather. Of course, that boxing match was not really the real one you would watch on pay-per-view, considering the massive experience gap between the two boxers.
Nevertheless, Logan Paul and Mike Tyson's possible boxing match next year makes the social media superstar enthusiastic that he is very much looking forward to it. You can tell that such a sporting event is far from possible.
After all, Logan Paul is 26 years old at the time of writing, while the former professional boxer who competed from 1985 to 2005 is 55. You can tell that a Logan Paul and Mike Tyson boxing match does not make sense, as the age gap is certainly heinous.
Iron Mike may also agree that it is ridiculous for him to step on the ring and fight a guy who is less than half of his age. Many fans of the amateur and professional boxers will roll their eyes in a Logan Paul and Mike Tyson boxing match.
Nevertheless, Logan Paul was quite eager to discuss such a possibility next year. He confirmed that the age factor is ultimately what will permit him to be victorious.
The Westlake, Ohio-born YouTuber, podcast host, social media influencer, and actor pointed out that Mike Tyson is aging and is very old now. Logan also affirmed that "father time" takes a toll on men.
He remarked that since he possesses a cat's reflexes, like a young and fast feline, he is confident he would win versus Michael Gerard Tyson. The latter reigned as the undisputed world heavyweight champion from 1987 to 1990.
Furthermore, Logan Paul went on to mention his boxing match versus Floyd Mayweather. He noted that his ability to thrive in the fight is a testament to how amazing he is in the boxing ring.
The potential Logan Paul and Mike Tyson boxing fight apparently makes the Impaulsive podcaster thrilled. Logan Paul also does not seem to care one bit about people who raise eyebrows on such a boxing match.
Last update was on: September 19, 2023 6:30 pm